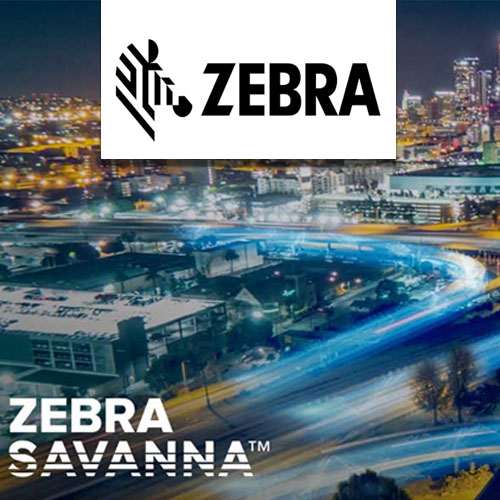 Zebra Technologies has announced Savanna, a fundamental building-block platform for accelerating Enterprise Asset Intelligence and the digital transformation of enterprise operations for Zebra's customers and partners.
Commenting on this, Tom Bianculli, Chief Technology Officer, Zebra, said, "Savanna delivers on Zebra's promise of Enterprise Asset Intelligence by empowering businesses to dynamically mobilize the right information and actions to the right workers in near real time, reducing workflow friction and optimizing operational efficiency. We look forward to working closely with our early adopter program partners to deliver Savanna-powered applications as we bring the power of sensing, data, real-time analytics, applications and mobility together to enable the next wave of enterprise productivity and business models."
The company said, "With the continued adoption of mobility and the Internet of Things (IoT), the edge of enterprise operations are becoming increasingly connected. This unprecedented, growing level of connectivity is generating vast amounts of actionable data aboutprocesses and assets that can be leveraged to transform workflows to improve business performance and outcomes. Savanna provides a means for Zebra, its partners and customers to build applications that make use of this edge data in near real-time to mobilize insight and actions that deliver new levels of service, productivity and profitability."
"The versatility of Zebra's Savanna data platform, coupled with our real-time applications, will drive efficiency and profitability in the next generation of enterprise retail solutions. Reflexis' approach to real-time transformation of the retail enterprise, connected with Zebra's commitment to digital transformation in the enterprise, is a powerful combination for our joint customers," said Sundar Ranganathan, Chief Technology Officer, Reflexis Systems.
 
According to the company, Savanna is comprised of IoT endpoint connectivity, configuration management, data transport, data storage, analytics and machine learning components. With enhanced and secure device connectivity, Savanna gives organizations the power to gain insights at the edge of its operations – ensuring the right data is available to the right people at the right time, giving them the power and informed intelligence to make the best decisions. As an open, centralized data platform designed to empower enterprise applications, Savanna will power Zebra data-driven solutions along with applications and solutions built by Zebra partners.
Zebra has also launched a Savanna platform earlyadopter program, selecting five partners to facilitate the development of vertically-oriented applications using edge data and associated insights from Savanna. Savanna's APIs and developer tools allow an ecosystem of partners to quickly, easily and cost-effectively create secure applications that integrate into other platforms and traditional enterprise resource planning (ERP) systems.
The partners selected globally are: Baidu Cloud, the Descartes Systems Group Inc., Problem Solutions, LLC, Reflexis Systems, Inc. and StayLinked Corporation.
Tags: Zebra Technologies, Savanna Platform, Enterprise Asset Intelligence, Savanna, Tom Bianculli Chief Technology Officer Zebra, zebra, iot, internet of things, IoT endpoint connectivity, Baidu Cloud, varindia
See What's Next in Tech With the Fast Forward Newsletter
Nothing to see here - yet
When they Tweet, their Tweets will show up here.