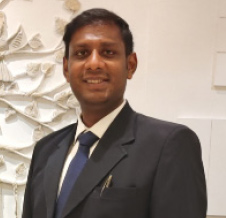 Sivakumar Nandipati, CDO, Fedbank Financial Services 
"As a technology leader, there are several approaches we employ to manage technical projects, deploy solutions, and leverage technology to enhance efficiency, productivity, and cost-effectiveness. Here are some key strategies:

Project Management Methodologies like JIRA usage for lucid continuous communication as well as transparency in execution with clear objectives and requirements - ensuring effective resource allocation to maximize productivity.

Technology selection and integration ensures latest technological advancements relevant to our projects and identify solutions that can streamline processes and enhance productivity. This involves evaluating available options, conducting proofs of concept, and selecting tools or technologies that align with project requirements. Continuous Learning and Innovation is no compromise for the team. Voice bots have been a killer deal over regular tele-callers on speed and cost.

Automation and Process Optimization: Actively seek opportunities to automate repetitive tasks and optimize existing processes. By leveraging technologies like Robotic Process Automation (RPA) and Machine Learning, we can reduce manual effort, minimize errors, and increase efficiency.

Performance Tracking and Metrics: Knowing the goal is not sufficient, tracking it persistently is a must. I establish Key Performance Indicators (KPIs) to measure project progress, identify bottlenecks, and assess overall performance. By tracking relevant metrics, we can make data-driven decisions and continuously improve processes.

Vendor and Stakeholder Management: By establishing clear expectations, conducting regular meetings, and ensuring mutual collaboration, we can achieve successful deployments and cost-effective partnerships.

By combining these strategies, I aim to drive successful project execution, efficient solution deployment, and the optimal use of technology to enhance efficiency, productivity, and cost-effectiveness."
See What's Next in Tech With the Fast Forward Newsletter
Nothing to see here - yet
When they Tweet, their Tweets will show up here.