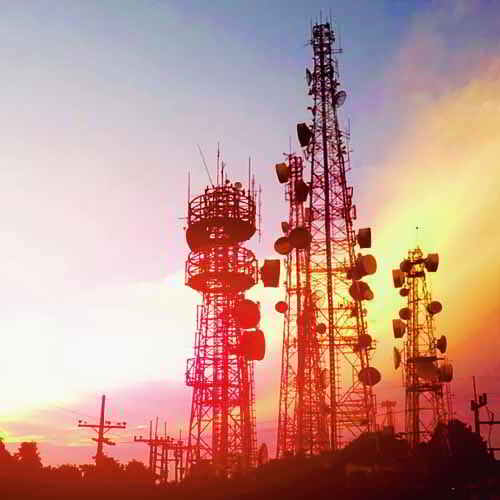 The $35 billion Indian telecom services industry showed some signs of stability by the end of 2018 with ARPU getting somewhat normalised and telcos discovering alternate source of revenues
The Indian telecom services industry that seemed battered since 2016 from disruptions led by Reliance Jio, showed some signs of stability in 2018. The country that had 12 operators a year and half back is now limited with just four pan-India operators – three private and one PSU. The competition remained primarily between the private ones – with Jio at one end and the other two – Airtel and Vodafone Idea - at the other end. 

While the country saw unprecedented growth in terms of data consumption during 2018, the telecom service providers, still appeared bleeding in terms of revenue as Jio continued to offer 'almost-free' services to its customers which compelled other telcos to match its offerings and thus take a big hit in their bottomline.   

Though the year 2018 behaved almost the same way as 2017, it was comparatively less painful. Data price and ARPU appeared to be stabilising and coming back to sustainable limits, operators started searching for, and luckily found, some other source of revenues. Operators did monetise their business by partnering with content and OTT players, thus encouraging users to consume more data, and at times, enticing them to subscribe to some of the paid programs.

Some other key trends seen during the last year was, the operators started focusing more on enterprise services. They always had the means to offer such services in the past but telcos were too complacent with the big-volume low-margin game in the consumer business than the big-margin-low-volume strategy in the enterprise space. This seemed to have changed in 2018 as consumer business continue to offer peanuts – though lots of it.

Going forward, in 2019, the telcos are looking at a potentially heavy capex infusion, as the country is getting ready for 5G and the operators would need to pay for upcoming spectrum auction and necessary 5G infrastructure.
Industry Snapshot

By the end of 2018, India had three pan-India telecom operators – Vodafone Idea, Bharti Airtel and Reliance Jio, and one PSU – BSNL.

Vodafone Idea, that was created out of the merger between the two individual companies – Vodafone India and Idea Cellular – instantly became the largest operator in India basis its customer base with 408 million subscribers in August 2018. By end of December 2018, the operator had a total subscriber base of 418 million.

Bharti Airtel was placed second with 340 million subscribers, Jio with 280 million and BSNL ended the year with 114 million subscribers.

As per TRAI data, Vodafone Idea commands a market share of 35.61% whereas Airtel has 28.93% and Reliance Jio has a market share of 23.82%. State run BSNL is lagging much behind with less than 10% market share – 9.73% to be precise.

At the end of the year India had a total telecom subscriber base of 1197.87 million, of which 1176 million are wireless or mobile users and rest 21.87 million are wireline or landline users. Teledensity of the country reached 91.45% by the end of the year.

In terms of urban and rural subscriber break up, 666 million come from the urban areas and 531 million come from rural areas.

On the broadband front, by the end of the year, India had a total of 518.55 million users of which 500.38 million are mobile broadband users and 18.17 million are wireline broadband users.

As per TRAI data, in terms of wireless broadband, Reliance Jio is the biggest operator with 280 million subscribers, followed by Vodafone Idea with 108 million subscribers and Airtel with 98 million subscribers. State run telco BSNL has 11.38 million wireless broadband users.

In terms of wireline broadband, BSNL is the biggest player with 9.17 million users, followed by ACT Fibernet with 1.4 million and MTNL and Hathway are placed at third position with .78 million subscribers each.

The year 2018 also saw the making of India's largest telecom operator – Vodafone Idea. The over one and half year old merger process between Vodafone India and Idea Cellular finally reached completion in August 2018. Both the companies made a joint statement on Friday, 31 August, 2018 as NCLT gave its nod for the Vodafone Idea merger. With the closure of the merger, the new entity, Vodafone Idea Limited became the largest telecom operator in India with 408 million combined subscriber base as of June 2018 and enjoys 41.1% market share.

The new entity - Vodafone Idea Limited or VIL – also became the largest telco in terms of RMS or revenue market share with 32.2% share. The company claims it is the market leader in 9 telecom circles in RMS terms out of total 22.

Industry Investment

As competition in the Indian telecom space became fiercer and margins dwindled proportionately, operators pumped in significant amount of money in upgrading their telecom infrastructure in the last couple of years to have an edge over their rivals. In the current fiscal year, Mukesh Ambani-led Reliance Jio alone has invested more money than all other operators combined, a government data revealed.

In the financial year 2017-18 alone,  the telecom operators had informed the government to invest Rs 74,000 crore towards the improvement of their telecom infrastructure. Of these Reliance Jio has emerged as the largest investor in the telecom space in the last fiscal with an investment of Rs 32,575 crore, the telecom minister Manoj Sinha informed in Rajya Sabha.

The second biggest investor was the country's largest telco Bharti Airtel that invested Rs 12,812 crore in upgrading its networks during the year. Vodafone-Idea, the newly merged entity, have invested Rs 5800 crore.

These are the three private operators left in the Indian telecom space after a large scale consolidation happened with smaller operators either shutting shop or merging with bigger entities.

Besides these three operators, India has two state run operators – BSNL, that operate in 20 circles out of total 22, and MTNL, that operates in Delhi and Mumbai only.
These two PSU telcos also put in some money during this year to improve their infrastructure. BSNL has invested Rs 1330 crore and MTNL, Rs 180 crore, in FY 2018-19.

In 2018-19 alone, the industry added 2.8 lakh new BTS (Base transceiver stations) taking the total tally to 20.07 lakh from 17.19 lakh in March, 2018. These BTSes include that of 2G, 3G, 4G and LTE and put up across the country, the minister informed. He said around 9.74 lakh additional BTSes were installed in the country since July 2015.

The foreign direct investment or FDI in telecom industry touched $6.2 billion at the end financial year 2018 from $1.3 billion in FY 2016, showing a growth of five times in three years.

Also, the National Digital Communication Policy 2018 aims to attract investment of $100 billion or about Rs.6.5 lakh crore in the Digital Communications Sector in the coming days.
Getting Ready For 5G

Indian Communications Service Providers (CSPs) are in the midst of a major transformation of the network and IT infrastructure to meet the expectations and digital demands of the evolving digital consumer. They are realizing that ever-increasing consumption of mobile data demands improved and superior customer experience. Further, the upcoming 5G technology makes it imperative for the telcos to evolve the networks to deliver newer digital experiences to both their enterprise and retail consumers.

5G will deliver a ubiquitous network, extremely low latency and ultra-speed broadband. This combination will enable service providers and enterprises to deliver smart cities, smart workplaces, smart homes and more. Indian telecommunications industry has already started to move towards 5G. The Indian administration has set up a test bed in collaboration at Indian Institute of Technology – Madras in association with Indian Institute of Science, Bengaluru. Further Telecom Regulatory Authority of India (TRAI) has set up a high-level forum to make 5G a reality in the country by 2020.

In an effort to prepare the networks for 5G, Indian service providers like Airtel have already started adopting 5G technologies, such as Carrier Aggregation, and Massive Multiple Input Multiple Output (MiMO). The coming year will witness more and more adoption of 5G technologies as the Indian service providers move closer to 5G launch.

All four operators - Airtel, Vodafone Idea, Jio and BSNL - have forged some sort of partnership with 5G equipment suppliers and completed the initial due diligence. They are waiting to get 5G spectrum from the authorities to do the trials. From a vendor perspective Nokia and Ericsson remained the front runners as 5G equipment supplier. 
Outlook

The year 2019 is expected to be a not-so-dynamic year and may not see much fireworks except the spectrum auctions for 5G radio waves. It is because the 4G ecosystem in the country would have matured by the first half of the year and the country would be getting ready to introduce 5G in 2020. While the backend work for 5G – laying of infrastructure, acquiring spectrum, completion of the trials – would get completed by the end of the year, service roll out can be expected in the second half of 2020.
With that in picture, the Indian telecom operators would also be getting hopeful of devising new business models around 5G and offering enterprise grade services, that can help them erase some of their nightmares of past two years.
See What's Next in Tech With the Fast Forward Newsletter
Nothing to see here - yet
When they Tweet, their Tweets will show up here.