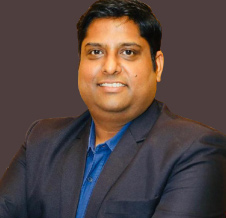 Anand Sinha, CIO & Global Head IT, Birlasoft
"To efficiently plan, execute, and monitor technical projects, we use project management approaches such as Agile or Waterfall. Defining project goals, developing a project plan, allocating resources, managing timeframes, and maintaining efficient communication among team members are all part of this. 

We create a detailed business case exercise and examine the organization's objectives and goals before deploying technology to identify acceptable technology solutions. We work with teams to develop needs, choose relevant technology, and oversee the implementation process. Coordination with stakeholders, pilot testing, change management, and ensuring seamless connection with current systems are all part of the process.

Automation has the potential to greatly improve efficiency and production. We identify time-consuming and repetitive operations that can be automated with tools, scripts, or robotic process automation (RPA). This frees up resources for higher-value pursuits while also lowering the likelihood of errors.

Leverage & extract insights from massive volumes of data using data analytics and business intelligence technologies to make informed decisions. Identify key performance indicators (KPIs), implementing data visualization techniques, and establishing data-driven frameworks to increase efficiency and production.

We often Look for ways to cut costs through rationalizing software licences, consolidating infrastructure, investigating open-source options, and negotiating vendor contracts. To cut operational costs, we also introduced energy-efficient technologies and adopted sustainable practices."
See What's Next in Tech With the Fast Forward Newsletter
Nothing to see here - yet
When they Tweet, their Tweets will show up here.