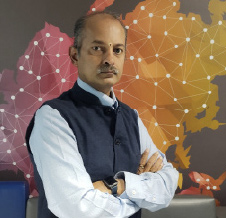 Manikant Singh, CISO, DMI Finance
"To manage technical projects effectively, it is essential to establish clear objectives, create a detailed project plan, assign roles and responsibilities, and set milestones and deadlines. Regular communication with stakeholders and team members is also crucial to ensure that everyone is aligned and aware of progress and potential roadblocks.

When deploying solutions, it is essential to consider the overall impact on the organization, including potential risks and benefits. It is also important to ensure that the solution is scalable and can adapt to changing business needs.

To increase efficiency and productivity while cutting costs, organizations can leverage technology in several ways. This includes automating repetitive tasks, using data analytics to identify inefficiencies and opportunities for improvement, adopting cloud-based solutions, and investing in employee training and development." 
See What's Next in Tech With the Fast Forward Newsletter
Nothing to see here - yet
When they Tweet, their Tweets will show up here.