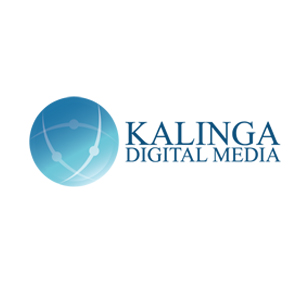 Corporate Overview:
Kalinga Digital Media (KDMPL) has a dominant position in the Indian Tech media industry. With it's flagship publication - VARINDIA, Since 1999, it has been recognised as the India's frontline National IT Magazine. VARINDIA has been the propagator of Technological revolution by providing its readers and patrons with latest news, views and analysis and has earned its reputation as a one-stop destination for News related to ICT.
VARINDIA is a powerful media vehicle for organisations in the ICT space to promote and market their products, services and solutions. It is the most credible resource on the Indian IT Channel community. It is a Monthly IT (B2B) print magazine addressing the IT VAR fraternity through its single national edition. It has a strong presence in the Metro, A, B, C and D class cities in the country, with the circulation over 30,000 copies, reaches to 300 towns & cities.
The online edition varindia.com and daily Newswire VARINDIA News Services (VNS) is preferred by 90% of the partners for the latest IT channel news. It has more than 3,00,000 page views, dedicated to the IT business partners (VARs) in the country and is very popular among the channel community. The recent introduction is a Test lab and presence of News Studio at the national level.
The on-line property covers various news categories including, business transformation solutions, news related to SaaS/IaaS/PaaS, connected IoT solutions over cloud etc. It also helps businesses to connect with the customers to offer them the right products at the right time and right place. It enables businesses to collect immediate customer response to improve the offerings and services. As a digital transformation enabler and aggregator it provides value to an enterprise by bringing together Technology providers and Implementation partners to deliver solutions that build an impact on an enterprise business.
WHY VARINDIA: A Monthly Publication
* Monthly IT Channel Magazine
* National Publication Covers( North, South, East & West regions through one single issue
* Strongest presence in C & D class cities includes Metro ,A and B class cities in the country reach covering over 30,000 channel partners in more than 350 towns & cities.
* Team is capable of market research and analytics
* Readership is 1.50 lakh per month.
* It is the Ultimate voice of Indian Value Added Resellers
* Real time update to the partner community on the latest happening on Indian ICT Industry.
* Partner connect and partner first is the key strategy of VARINDIA.
With over 10 million page views in a month (varindia.com ) with 2,00,000 unique visitors each month. Our engagement with the Industry does not end here. However,
In house Events (7 events for the growth of VARs )
VARINDIA Tech Summit -Bangalore
VARINDIA SME Summit - Kolkata
VAR Summit - Mumbai
VARINDIA, OITF- Bhubaneswar
(Sports for Fitness, A Cricket Tournament plays among the corporate, Industry and the Government bodies)
VARINDIA IT Forum (Tech. decision makers from Government, PSUs and CIO/CTO from the corporate sector from across the country)
VARINDIA Star Nite Awards (SNA is the DNA of Channel )- Vendors are getting recognized with the awards ( Channel leadership awards)being voted by their channel partners & CMO leadership awards
VARINDIA ICT in education summit
CSR Summit from SPO INDIA
CIO/CTO round table conference
Third party events for corporate/Industry and Government bodies ( National/International), only companies into ICT.
Infographics, is a form of visual communication meant to capture attention and enhance comprehension and it can be a handy visual tool. The objective of creating a dedicated section, where the collection of imagery, charts, and minimal text that gives an easy-to-understand overview of a topic. They are visually compelling communication medium that allows marketers to present complex information that tells a story or transforms otherwise dry information into a captivating graphic.
Infographics can be useful whenever you need to communicate information quickly and it also helps business grow since it convey information and they are well explained by graphic visual representations of data that are intended to present complex information quickly and clearly. The importance of infographics can be gauged from the fact that you find them everywhere on the web. Finally, it will help you organize your thoughts and ensure that your content will work in an infographic.
Brand Book (Yearly), a reference book for CIO/CTO community across all verticals and it is the vehicle for the companies into ICT, where they can position their Brand in this overcrowded market place, as the right branding is necessary to reach out the target customer and also to drive attention of new customer . BRAND BOOK helps in Identifying a target market helps your company to develop effective marketing communication strategies. Brand Book targets to address Large and SME, Marketers design strategies to meet the needs of the target market and use media channels (Brand Book) and other touch points to best reach the purchaser.
SPO INDIA, a monthly publication speaks about communicating a company's sustainability activities is a controversial aspect within CSR. While firms want stakeholders to be aware that they are socially responsible, they are hesitant about communicating their actions, fearing criticism and worrying of creating higher expectations. Nonetheless, stakeholders (e.g. consumers) want to get to know the corporations behind the brands and products they buy. We speak about the initiatives done by the Corporates, Government and PSUs through their CSR reports and matching them to other digital channels, companies to reach the wider public or additional stakeholder groups having specific concerns.
Corporate social responsibility (CSR) has become a much-discussed topic within the business world during the last years. However, even though investments on social responsibility have become the third largest budget item in corporate communication departments in large companies, corporate communication of sustainability initiatives is a quite unexplored area of CSR. SPO INDIA speaks about the latest happening into CSR by the industry as a whole to bring awareness among the consumers at large.
Kalinga Digital Media brings VAR INDIA, SPO INDIA, Brand Book and various other publications related to Technology and Innovations as a media vehicle to support Governments mandate to make Digital India as the successful role model in the world for change and expand its role and influence in the global economy and become a powerhouse of digital innovation.
Our strong presence in the wave of new media, and specifically the social media, we feel as the strategic importance to position the communications of the Industry. Since, social media has grown from a fringe marketing strategy to a core component of marketing in businesses of all sizes. One of the most effective and successful marketing tools we use for your brand to reach the next level.
Thanks again for your continued support and we wish if your organisation could add to the regular media plan and assuring the best services at all point of time.
Quality Policy :
Today, KDMPL, an ISO 9001:2008 certified organization, is positioned as a premier IT publication house. We have a strong team with a technical base with a strong focus on providing quality service by deliverance of solutions for business advantage.

Innovation and attention to detail have been the foundation of KDMPL's growth and success. Ongoing training and programs, technical research and investment in specialized technology continue to keep KDMPL at the forefront of the industry.
Objectives :
> Customer satisfaction
> Quality of production
> Responsiveness from editorial departments
> Strengthen the brand image of each customers
> Profitability of the organization
Testimonials :
Acting as market intelligence resource for vendors, resellers and end customers, VAR INDIA remains the leading publication in the country and assumes the role of a consultancy in ensuring sustainable and innovative solutions to public as well as private sector clients.
Our overall Network includes the online audience, magazine readers and event attendees.
Why Kalinga Digital Media Private Limited [KDMPL]:
We take pride in rising to our customer's highest expectations by offering real-time information on IT&ITES Services and Solutions with underlying delivery expertise. KDMPL's core competencies are designed to effectively deliver results to our customers.
With our presence in both print and electronic media, VARINDIA and BRAND BOOK Of the Year is all set to provide you with the most efficient tools like "Hot news, emerging trends and their impeccable impact" with a new flavor into every segment of the related verticals and horizontals related to ICT Industry.. All you need is to voice your marketing game plan and add new dimensions to your business operations on a continuous basis to make a difference.
Vision :
Be a leading Global IT Publication firm delivering impact through Knowledge Technology and traditional channels for our clients. We, at KDMPL, believe in BUILDING VALUE for our customers and that is what makes us a cut above the rest. To provide innovative, high quality and best-in-class IT events and Building the Channel eco-system in the country.
Core Value :
* Integrity – conduct business honestly and transparently
* Trust – be a trusted partner to all the stakeholders
* Innovation – offer innovative solutions
* Excellence – achieve excellence in our work and actions
Continuous Improvement :
At KDMPL we understand that quality is a continuous process and therefore we have adopted the following continuous quality improvement model.
We invite you to join us in this game of unlimited opportunities and avail this powerful media which creates you as who you want to be in your business as well as in your life.

Looking forward for a wonderful association.

Dr. Deepak Kumar Sahu
Publisher & Editor-in-Chief
deepak@varindia.com
See What's Next in Tech With the Fast Forward Newsletter
Nothing to see here - yet
When they Tweet, their Tweets will show up here.