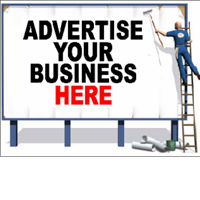 VAR INDIA (It is a powerful media vehicle for organisations in the ICT space to promote and market their products, services and solutions) is the most credible resource on the Indian IT Channel community. It is a Monthly IT (B2B) magazine addressing the IT VAR fraternity through its single national edition. It has a strong presence in the Metro, A, B,C and D class cities in the country reach covering over 30,000 channel partners in more than 300 towns & cities. Its online property varindia.com and daily Newswire VARINDIA News Services (VNS) is preferred by 90% of the partners for the latest IT channel news. With more than 3,00,000 page views, it is the leading website dedicated to the IT business partners (VARs) covering the latest news of the hour, views, analysis, product launches relevant to channel community. The recent one is Test lab and presence of News Studio at the national level.
WHY VARINDIA: A Monthly Publication
* Monthly IT Channel Magazine
 
* National Publication Covers( North, South, East & West regions through one single issue
 
* Strongest presence in C & D class cities includes Metro ,A and B class cities in the country reach covering over 30,000 channel partners in more than 350 towns & cities.
 
* Team is capable of market research and analytics
 
* Readership is 1.50 lakh per month.
 
* It is the Ultimate voice of Indian Value Added Resellers
 
* Real time update to the partner community on the latest happening on Indian ICT Industry.
 
* Partner connect and partner first is the key strategy of VARINDIA.

 
VARINDIA events are the benchmark among IT Companies and partners (VARs) for creating a single platform for discussing, introducing new technology and sharing feedback to bridge the gap between vendors and channels.Corporate honchos  speaks,VARINDIA has been the most credible resource for the Indian IT Channel community and has earned its reputation as a one-stop destination for ICT News. All this have helped us to achieve over 10 million page views in a month (varindia.com ) with 3,00,000 unique visitors each month. Our engagement with the Industry does not end here.

VARINDIA has the largest reach of the channel publication in India. Traditional print ads are still one of the most tried-and-true methods of advertising, reaching a massive and diverse audience across the partner community in the country. A trusted source for news for over 18 years, all sizes and types of businesses in ICT use the VARINDIA Magazine to connect with Resellers and VARs in the country. Through the advertisement communications ready corporates and influential business executives they drive sales and grow their business.Advertise in the most popular printing/digital news source on Indian ICT industry.
See What's Next in Tech With the Fast Forward Newsletter
Nothing to see here - yet
When they Tweet, their Tweets will show up here.