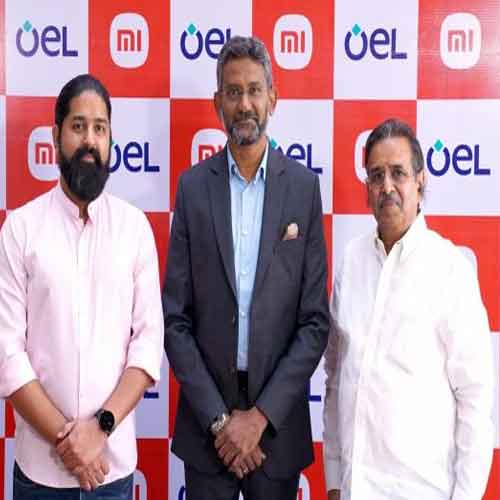 Xiaomi India announced the partnership with Optiemus Electronics (OEL) to strengthen its 'Make in India' journey. This collaboration signifies a larger initiative in the AIoT domain, commencing with the localization of wireless audio products. Through this partnership, Xiaomi begins the production for its first locally manufactured audio product at the OEL factory situated in Noida.
Through expansion of operations and manufacturing partnerships with domestic champions in the segment, Xiaomi has strengthened its commitment to India, while fostering economic growth and generating employment opportunities. The company is targeting a 50% increase in smartphone domestic value addition over the next two years. 
This collaboration demonstrates Xiaomi's dedication to producing high-quality products, contributing to the growth of domestic manufacturing in India, and bolstering its efforts in democratising technology for the massive.
Muralikrishnan B, President, Xiaomi India said, "This partnership with Optiemus Electronics Limited marks a major milestone in our efforts to accelerate our localization of products and components to bring out high-quality devices that will be 'Made in India,' at honest pricing. We are committed to forging more such collaborations for a wider range of categories, across our  product line-up." 
Commenting on the association, Nitesh Gupta, Director, Optiemus Electronics Limited said, "We are happy to partner with Xiaomi India and contribute to their vision of localisation. Xiaomi is one of the leading players in the Indian electronics ecosystem and is known for its path breaking technology, so this partnership is a significant testimony to Optiemus Electronics' expertise and growing capabilities. We look forward to delivering great value through state-of-the art infrastructure to manufacture Xiaomi products."   
With a focus on bringing alive innovation for everyone, under the new partnership Xiaomi India aims to bring forth advanced technology at honest pricing to the Indian market, further strengthening its position as a key player in the Indian electronics industry. 
See What's Next in Tech With the Fast Forward Newsletter
Nothing to see here - yet
When they Tweet, their Tweets will show up here.