"We developed our ERP solution for the retail industry to become GST compliant"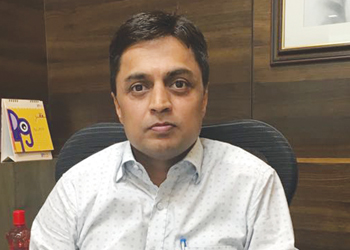 Jyoti Prakash Gupta, Managing Director - Resurgent India
The implementation of Goods and Services Tax (GST) is going to provide a big business opportunity for Indian IT companies. It comes at a time when the sector is going through some tough time with concerns regarding a slowdown in the global economy.
Industry experts believe that the opportunity that the GST rollout will give rise to will be somewhat similar to the Y2K problem in 2000 and will be worth USD 1 billion business opportunity. Another report says that the GST will present an Rs 6,000 crore opportunity for IT companies in the next couple of years, and later become an annuity business. Cloud-based service providers are also expected to gain from the huge storage requirements from both the state and the Centre.
GST is expected to fill the loopholes in the current system and boost the Indian economy. This is being done by unifying the indirect taxes for all states throughout India. Tax compliance is bound to show a significant improvement while the size of the informal economy will reduce.
 EasemyGST is a venture of an IT company called Ginesys that has developed an ERP package for the retail customers. "When the GST was about to come in, we realized that the retail industry is facing a lot of challenges. So we developed our own ERP software for the retail industry. Even though we have come up with our own software, there are many other software which are available in the market. And so we tried to differentiate our product. In GST the main concern is invoice mismatching, and is an important compliance of any GST software, where my supplier and purchaser invoices need to be matched together. We have found it from the research that there are 32 reasons through which 95% of invoice mismatching can be done. For any small entrepreneur, it would be very cumbersome if he has to check each and every invoice where this problem is happening. So we tried to solve this problem through our solution," says Jyoti Prakash Gupta, Managing Director – Resurgent India.