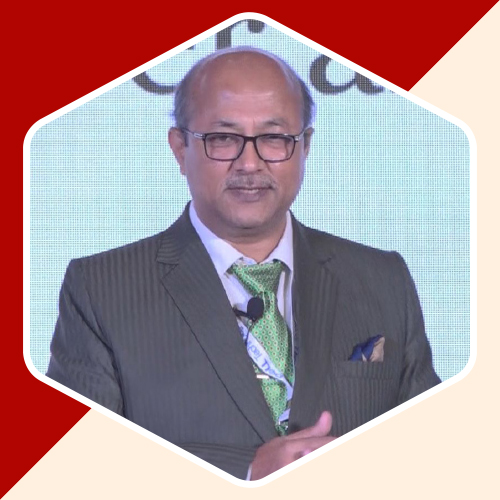 Sanjay Kumar Das, MD - WEBEL (WBEIDCL) & Joint Secretary, IT& Electronics Department, West Bengal  
"Digital transformation is not for today or tomorrow but it is forever that one should look at. It is upon us how we adopt or embrace it. Every government entity has understood it and almost all of them are at different stages of this transformation journey. We are today in the midst of ChatGPT which has accelerated the journey from AI to generative AI. When we are talking of the benefits of artificial intelligence, we are actually talking about the competition between man and machine. There has been this candid discussion across many forums that machine will be overtaking men. But I have a different view. Man creates the machine, so the machine can therefore never surpass man's wisdom. If man has created machine, then he/she also does not know what he/she is capable of. So, the fathom of intelligence and knowledge of man might actually come back and show like a machine has become a sentiment. Nearly 10-15 years back, there was a movie of Tom Cruise called Minority Report, which talked about artificial intelligence, general intelligence and human intelligence. The film showed that humans in a condition of trans collectively creating an intelligence and alerting the law enforcement agencies before any bad things take place. So even if we allow machines to learn, it cannot surpass the unfathomable intelligence and wisdom of man. Only two days back, there was this news that hit the headlines of how ChatGPT accounts were hacked and nearly one lakh user data got compromised. I would quote Professor Noam Chomsky, who says that to bring awareness is the responsibility of the government."
---
See What's Next in Tech With the Fast Forward Newsletter
Nothing to see here - yet
When they Tweet, their Tweets will show up here.