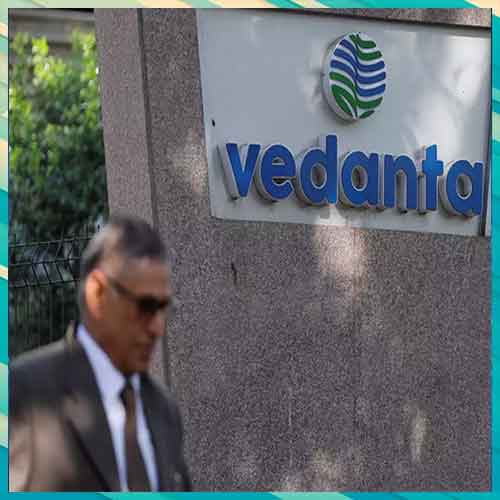 The natural resources and technology conglomerate Vedanta has announced that it is bringing its semiconductor and display glass business under its holding company Twin Star Technologies.
At present the semiconductor business is under the name of Avanstrate, and is based in South Korea and Taiwan. It has manufacturing facilities in both countries and it supplies display glass to major smartphone brands such as Samsung and Apple. The display glass business is currently called Avangrid which is based in India and it supplies display glass to major television brands such as Sony and LG.
The acquisition will be effected by way of a share transfer at face value of Twin Star Technologies' ("TSTL") Semiconductor and Display SPVs. TSTL is a wholly owned subsidiary of Volcan Investments, the ultimate holding company of Vedanta.
Speaking on the development, David Reed, CEO of Vedanta's Semiconductor Business, said, "I believe that India can become the next semiconductor hub for the world. It has all the ingredients for success."
Vedanta will leverage its expertise in large-scale manufacturing and operational excellence and partner with the best global companies to drive the two businesses. Made in India semiconductors and display glass will facilitate affordable electronics - smartphones, laptops, televisions, and electric vehicles for all Indians.
Speaking on the occasion, Vedanta Chairman, Anil Agarwal said, "Vedanta is committed to making India self-reliant in electronics. This is the beginning of the creation of a Silicon Valley in India, a cutting edge and world class electronics ecosystem. My dream is for every Indian youth to have an affordable smartphone, laptop and an electric vehicle."
Akarsh Hebbar, Global MD, Vedanta's Semiconductor and Display Business, said, "We believe that semiconductors and display fab are at the core of any electronics ecosystem. This will also spawn the creation of multiple ancillary industries and opportunities in both downstream and upstream, creating jobs and will be a GDP multiplier."
Y.J. Chen, CEO of Display Business, said, "This is India's time to become only the 5th country in the world to manufacture display glass. The impact on consumers in terms of affordability of devices will be huge."
A Memorandum of Understanding (MoU) has also been signed by the respective SPVs in September 2022 with the Government of Gujarat, to set up the semiconductor and display fabs, in Dholera, Gujarat.
See What's Next in Tech With the Fast Forward Newsletter
Nothing to see here - yet
When they Tweet, their Tweets will show up here.