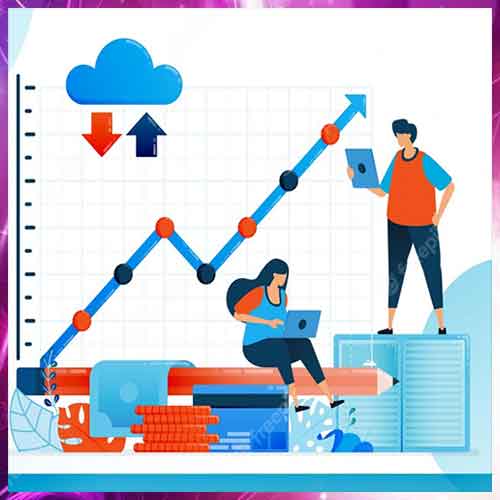 Unisys has released a new report that profiles the role of IT, cloud, and AI as business transformation continues to evolve. Despite an economic downturn, the study found that companies are determined to prioritize investments in digital capabilities to drive growth and manage costs simultaneously. However, the tension between IT and the C-suite — along with looming talent challenges and ethical concerns related to AI — continues to limit companies from unlocking their full potential in digital investments. 
The research highlights critical insights, such as: 
•             85% of enterprises invest in cloud technologies, but only 19% have embraced and effectively use them to improve their business. 
•             15% are integrating AI into their business strategies, leaving the remaining 85% ripe for disruption. 
•             More than 55% of companies acknowledge they don't fully understand the ethical impact of AI. 
•             58% take a proactive approach to security weaknesses and threats; 42% are reactive. 
"Embracing a cutting-edge, cloud-native, digital-first mindset will enable organizations to be more agile and unlock growth. Enterprises are facing pressures to maximize resources, and this strategic shift will inspire innovation and drive impact," said Manju Naglapur, Senior Vice President of cloud, applications & infrastructure solutions at Unisys. 
Cloud Spending Largely Immune from Economic Woes 
Cloud is still a key driver for business growth, with 85% of companies either increasing cloud spend or planning to over the next two years. In fact, 36% are in the planning and initial adoption phase, though only 19% have reached a sophisticated level of cloud adoption. Organizations should focus on optimizing their existing cloud infrastructure to achieve greater progress and realize the value of their cloud investments. 
Leaders Sound the Alarm on Talent Gaps  
Despite cloud technologies acting as a catalyst for business growth, significant talent-related challenges must be addressed to manage and maximize these technologies. More than forty percent (42%) of IT leaders expressed concerns about keeping their staff up to date on new skills and technologies for cloud adoption. To do that, organizations plan to incorporate ongoing training into their workflow to upskill and re-skill their workforce. On top of that, companies are finding a gap in non-technical skills, such as communication and personal skills (34%), as well as knowledge of both technology and business strategy (32%). These needs become increasingly important as organizations navigate through their cloud adoption journey. 
Businesses Look for Responsible AI Compass 
To remain competitive, organizations need to ramp up their AI initiatives. Our study reveals only 15% have integrated AI into their business, leaving a significant opportunity for disruption for the remaining 85%. Not surprisingly, more than half of all companies (55%) recognize they have more to learn about the ethical implications of AI. The primary approach for most respondents (43%) to address ethical concerns is to have humans regularly review AI models and results. This approach guarantees that humans actively participate in the decision-making process, fostering a responsible and ethical approach to AI adoption. 
Navigating the Cyberstorm 
Breaches are an inevitable reality for every company, and 78% believe a breach will likely occur. Yet only 58% take a proactive approach to security weaknesses and threats while 42% take a reactive approach. The report also highlights that only 43% have adopted a Zero Trust security model, which is pivotal to building resilience. 
"Strategically shifting to a cloud-native, digital-first mindset includes aligning the C-Suite and IT on shared goals, aligning with business outcomes, advancing cloud technology, navigating ethical AI, and addressing skill concerns. While it may seem daunting, recalibrating the organizations' approach will help companies realize business value faster," concluded Naglapur.
The report, titled "From Barriers to Breakthroughs: Unlocking Growth Opportunities with Cloud-Enabled Innovation," gathered responses from 2,264 participants, including C-Suite, IT leaders, and developers from global enterprises across five countries: the United States, the U.K., Germany, Australia, and New Zealand. 
See What's Next in Tech With the Fast Forward Newsletter
Nothing to see here - yet
When they Tweet, their Tweets will show up here.