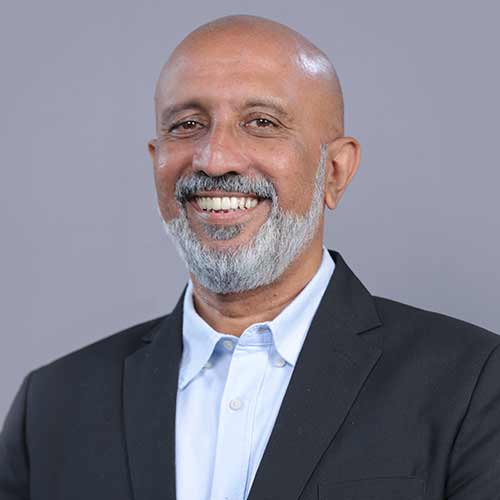 With constantly evolving challenges and uncertainties, the business landscape is undergoing many changes. As IT teams are tasked with more work and fewer resources, they are increasingly looking at an integrated IT solution system capable of integration with the range of software and devices in use across a company's network. Mathew Philip, Senior Director and Country Manager, GoTo explains to VARINDIA on this shifting dynamics and how does the company addresses such IT issues - 
Why is the need for an integrated IT solution system becoming important in today's business scenario?
A business strategy without prioritizing IT management is unimaginable in today's digital landscape. When the shift towards fully remote work began at the start of the pandemic, many companies purchased various tools from a range of providers, and these tools often did not operate effectively with one another. In the digital remote workplace, businesses are recognizing the need for unified IT management and support solutions capable of integration with the range of software and devices in use across a company's network. As IT teams are tasked with more work and fewer resources, the right IT solution enables teams to seamlessly manage workflows, troubleshoot issues, and ensure network security from a single, unified environment, without wasting time and resources having to switch back and forth between different tools for each task.

What is GoTo's strategy when it comes to addressing the complex IT issues of its SME customers?
In the current remote work environment and amidst concerns over global economic uncertainties, SMBs need a partner that can solve multiple problems in a consolidated platform to create more efficient and effective IT teams and meet new challenges head-on.

GoTo created GoTo Resolve as the all-in-one IT support & management solution built to meet the unique IT needs of today. Support teams can provide fast, consistent IT support for in-office and remote workers, on all devices with easy-to-use, flexible tools to turn requests into resolutions for a refreshingly simple IT support experience. Moreover, GoTo Resolve's industry-first zero trust security architecture adds an extra layer of security for IT and all network devices to keep SMBs protected from malicious actors.

Our aim is to simplify IT for SMBs by consolidating the tools technology teams rely on and offering 24/7 dedicated support for trouble-shooting along with the tools and security they need to beat today's challenges in a single offering. 

What potential do remote SaaS-based work tools hold? How has its adoption picked up in the post covid times?
The pandemic witnessed a major shift towards remote work, and now data shows that many businesses were simply managing this transition as best they could. The distributed workforce and the generation of 'digital nomads' entering the workforce were new to companies, and the ones who were late to adopt a remote IT management strategy struggled. While on-premise solutions suffered, SaaS-based work tools offered the flexibility that the 'new normal' called for. A SaaS-based work tool offers flexibility and scalability through cloud-based software deployments. 

Flexible work is here to stay and business needs to embrace it wholeheartedly - but you've got to do it right. It's not just a matter of IT enabling software and fading into the background; it's a multi-channel, multi-team approach that begins with strategy and carries through employee culture. We are witnessing an accelerated adoption of SaaS-based cloud technologies, particularly among SMBs and this will continue to grow through 2022.

Are there any security concerns with the adoption of such tools, since this can possibly give rise to what is called Shadow IT?
The tools themselves do not present a security threat as long as they are legitimate, but there can be risks when the proper approval channels have not been set. While empowering employees to provision and manage their own software applications allows teams to execute and innovate faster, it also leads to increased risks for creating security vulnerabilities and disruptions in important IT management processes. 

To prevent this, IT leaders must make sure their budget accounts for any additional management or security costs that come with new SaaS solutions, and IT teams need to establish comprehensive security and authentication protocols before the software can be accessed or used in specific ways. It's also standard protocol at many companies to restrict access to certain functions strictly to the IT team, and although this adds another step to workflows, it can be well worth it to prevent security breaches or disruptions from unauthorized actions by shadow IT users. 

How will the future IT system shape up in the face of changing business scenarios?
We are already witnessing a wave of intelligent technologies like AI and automation solutions re-shape IT operations. By automating simple or repetitive tasks, these systems free up IT workers to take on higher-priority work. We can also expect accelerated adoption of SaaS-based cloud solutions, particularly among SMBs, which rely on greater affordability and scalability as industry demands and economics shift. Remote IT management and support solutions will likely account for more of these solutions as businesses look to consolidate their resources and manage most, if not all, of their tech operations remotely in the cloud.
See What's Next in Tech With the Fast Forward Newsletter
Nothing to see here - yet
When they Tweet, their Tweets will show up here.