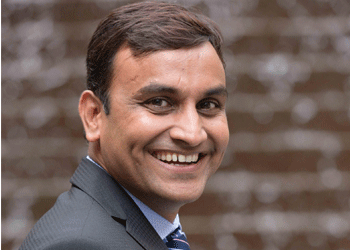 Nilesh Jain
Country Manager- (India and SAARC) - Trend Micro 

"Recently, there has been a surge in banking transactions across various digital platforms resulting in a lot of confidential data flow, an easy access for hackers looking at monetary gain or creating large scale disruption. As the country is moving towards digitisation and a cashless economy, the threat landscape is also rapidly evolving, especially across the financial and BFSI segment. Organisations and customers' vulnerability to data and security breach in the new economy is expected to rise. From a business standpoint, there is a huge potential in the current market for global security experts like Trend Micro to address the challenges of enterprises," opines Nilesh Jain, Country Manager- (India and SAARC) - Trend Micro.

There is a whole new market for IOT (Internet of Things), which has created a new ecosystem and a new threat landscape. Trend Micro's investments today are on the users' side and on the deployment of cloud technology. Also, network functions are being virtualized. And so it feels that Trend Micro has to be in sync with the technology changes, as hackers can exploit the new threats and these include the main areas of research.

From endpoint to gateway to data centre and the cloud, Trend Micro offers software and services that target the specific needs of enterprises. It offers solutions to meet the demands of small and big enterprises from various sectors. Cloud and networking are one of the key focus areas of Trend Micro. Recently, it invested in Next Gen Endpoint security, Breach Detection System, Endpoint Detection and Response, Security Information & Event Management and Identity & Access management. Its flagship product, Deep Security provides solutions secure software defined security network environment.

The Trend Micro Smart Protection Network, which powers its market-leading solutions, contributes to high customer satisfaction, which in turn generates opportunities for Trend Micro complementary solutions. Trend Micro delivers market-leading security solutions that address three important and expanding business opportunities - User Protection; Hybrid Cloud Security; Network Defense.

"We have structured our channel strategy to deliver better solutions to enterprises; overall in India and APAC. We help the channels service their customers better, because in the end it helps us yield better results in business. Retaining customer in this volatile market is difficult, but we aim to achieve it by attending to our customer's requirement proactively," says Nilesh.
See What's Next in Tech With the Fast Forward Newsletter
Nothing to see here - yet
When they Tweet, their Tweets will show up here.