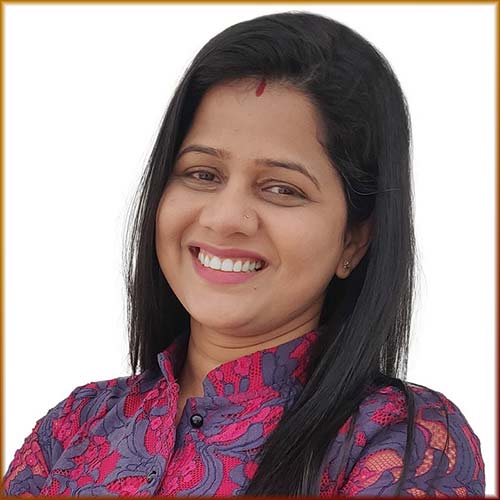 Monalisa Samal, Senior Vice President, Data and Risk Analytics, Xceedance 
"Today there are only 25-30% of technology roles filled by women in multiple industries. Various reasons cause this, but there is clearly a lack of women in these roles, and we can all do better to correct the trend. 
In my research, I have discovered that large tech companies average 35% of women in the workforce, but only 28% in leadership roles. While most companies are focusing on developing more female leaders, the following considerations are critical for success in these initiatives:
1.            Understanding unconscious bias and working to eradicate it through focused training at leadership levels.
2.            Prioritizing mentorship programs and encouraging leaders to be involved and vocally support them. This executive support can do amazing things to cultivate support across mid and entry-level roles.
3.            Focusing on equity to ensure that equal opportunities are available and that allies from throughout the organization are part of the process.
4.            Ensuring role equity in entry-level roles and training leaders equally so they can advance to middle and higher levels.
5.            Offering flexibility and enforcing rules and policies equally, without showing favor.
6.            Enabling consistent implementation of practices, processes, and programs that support diversity and inclusion.
7.            Developing robust upskilling and reskilling programs. 
At Xceedance we currently have about 40% of technology roles filled by female team members. That number is OK, but there is still more work to do. It starts by ensuring we are conducting proper evaluations of candidates for technology roles to find the best talent, irrespective of gender. But it also extends beyond recruitment – we must follow a sustainable methodology to ensure there are mentorship opportunities available and provide the right benefits to make sure representation continues by allowing all workers to stick in their roles and develop. These include:
1.            Offering a hybrid working model with flexible hours to help team members can balance family life and work life
2.            Ensuring equal growth opportunities and favorable working conditions for all colleagues
3.            Ensuring parity in pay and parity in providing opportunities to oversee new challenges
4.            Leadership accessibility via a variety of forums to ensure all voices are heard
5.            Providing networking opportunities and sharing best practices and experiences 
When there is a will there is a way! There is no doubt finding that balance is challenging, but when it is driven by passion it becomes easier to manage. One thing I genuinely believe is that life brings challenges every day and we must solve them that day to ensure that we maintain balance in the long term. Some days the priority may be a client visit or a call, and other days the priority is on children and family needs. For me, balance is only possible with constant prioritization, planning, and having a supportive family. Equally important is having a talented and supportive team that can complement you in making and implementing business decisions. Harnessing energy to focus it on what matters most for that time of day and setting up boundaries and beings self-aware of what I need to accomplish today and what can wait is also key. Multi-tasking comes naturally to women, but it must be managed very diligently when all tasks are critical."
See What's Next in Tech With the Fast Forward Newsletter
Nothing to see here - yet
When they Tweet, their Tweets will show up here.