Toolway partners with Birlasoft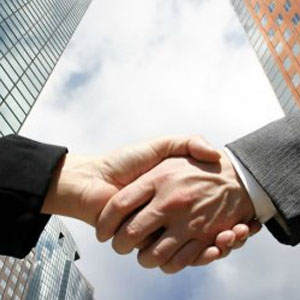 Birlasoft has announced its selection as a strategic partner to Toolway Industries to implement SAP S4 HANA 1610 along with SAP Hybris B2B for modernizing its ERP systems. Birlasoft will offer end-to-end implementation services of SAP S/4 HANA, including HCM, SFIN (FICO), Fiori, SD, MM/ IM, PI/ PO, EWM modules, BOBJ and Hybris B2B.
Toolway will benefit from bolstered implementation services, and enhanced solution delivery by Birlasoft. The implementation of SAP S4 HANA ERP and Hybris Solution at Toolway will enable operational efficiencies by simplifying business processes and integrating them into a single platform. It will also help Toolway to reduce the complexity of day-to-day operations by enabling greater visibility and enhancing customer care services.
Dharmender Kapoor, Chief Operating Officer, Birlasoft, said, "At Birlasoft, SAP implementation capabilities have been a key pillar for delivering high-quality technology solutions. We will be leveraging our domain expertise along with innovative methodologies to ensure that Toolway gets the most out of its SAP implementation and thereby meets its business objectives."
Asher Peres, President ,Toolway, said, "We are very excited to partner with Birlasoft which is a well-respected and well-positioned company to address high-profile projects. We have full confidence in their ability to deliver this project and make it a success."
Jay Khaware, Director of IT, said, "SAP S4 HANA and Hybris E-commerce is a next-generation business suite which will help us to accelerate our business processes by simplifying our IT environment. It has greater flexibility to overcome present challenges and streamline future business and system requirements. Birlasoft possesses great capability of delivering high-quality SAP projects into different business verticals. We are excited to work with them."