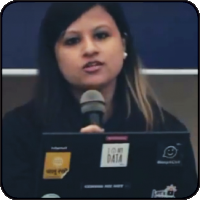 "The objective of data protection law is not to protect the law but the individual. The recent KS Puttaswamy judgement has also emphasized on protecting individual privacy. Justice B N Srikrishna, former judge of the Supreme Court of India will head a Committee of experts which has been formed to deliberate on a data protection framework for the country. Even this report says that the individual should be the center of data protection. One of the core principle of data protection is the individual participation." 
Priyanka Chaudhuri, 
SFLC.in
See What's Next in Tech With the Fast Forward Newsletter
Nothing to see here - yet
When they Tweet, their Tweets will show up here.