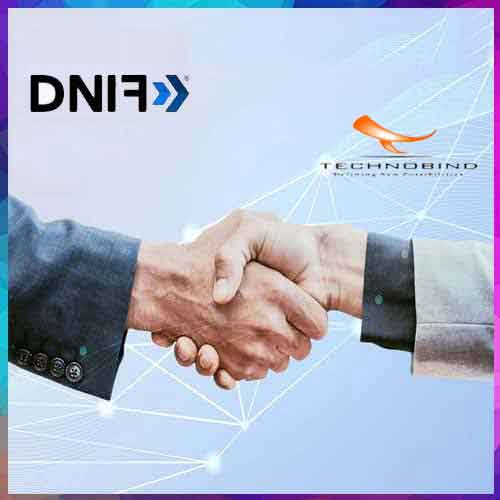 TechnoBind has announced their collaboration with DNIF HYPERCLOUD, a company with a cloud-native SIEM platform helping cybersecurity practitioners in meeting their threat detection goals, efficiently. The organization provides a unified platform with SIEM, UEBA and automation capabilities for security operations. 
"TechnoBind has a unique take in choosing its associations, where we aim to partner with the best-of-breed OEMs in the industry. DNIF HYPERCLOUD breaches all benchmarks, allows ingesting large datasets and eliminates blind spots in a company's infrastructure. The platform provides ALL HOT DATA, utilizes machine learning to reduce alert fatigue and provides a complete overview of MITRE ATT&CK alignment. Their innovation in data storage, retrieval and aggregation brings a 90% reduction in cost in SIEM adoption. With this partnership we look forward to providing our customers with a cost-effective and secure platform for keeping their IT estate safe," said Harikrishna Prabhu, COO at TechnoBind Solutions. 
DNIF HYPERCLOUD is a cloud SIEM, aimed at customers with extremely large datasets. It uses new innovation to reduce the compute and storage footprint and reduce cloud SIEM costs. The platform is extremely mature and has been used by customers with mission critical goals for the last four years. The HYPERCLOUD is able to help customers uncover threat campaigns with a causality chain for signals and threat hunt in real-time and weed out known bad actors. The platform's inbuilt machine learning models identify compromised users. The unified Cloud-native SIEM, UEBA and SOAR platform increases log coverage using an innovative & efficient method of storage and compute. More than 100 extractors are written for customer data where their platforms bring in connectors responsible for ingesting events from the source, extractors that can be built at source and modified, and automation that impacts data pipelines at different stages. 
"We're pleased to announce our strategic partnership with TechnoBind, which aligns with our focus on providing cost-effective and efficient solutions to enterprises. With TechnoBind's expertise in managing digital assets and our DNIF HYPERCLOUD SIEM platform, we aim to empower more businesses to proactively mitigate both known and unknown threats. This partnership reinforces our commitment to delivering reliable and comprehensive security solutions to our customers," Shomiron DasGupta, Founder & Chief Executive Officer, DNIF HYPERCLOUD said. 
TechnoBind understands the growing technology needs of its customers in the Indian and APAC regions. Constant monitoring and being in touch with OEMs, partners and resellers have helped the company understand where there is a gap in the market and formulate a plan of action to bridge that gap. TechnoBind operates as an extension of the OEMs who are looking to diversify and reach newer markets by providing them with sales, presales, marketing, sales cycles and more. 
See What's Next in Tech With the Fast Forward Newsletter
Nothing to see here - yet
When they Tweet, their Tweets will show up here.