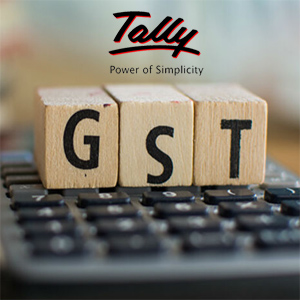 Tally in a recent report has announced that its users have seamlessly moved to the GST regime. It reveals that its GST-ready software Tally.ERP 9 Release 6 downloaded more than 1.5 million times in 20 days.
Swami Yatishwaranand from Divya Jyoti Jagriti Foundation (Delhi), one of the users, said, "We have been using Tally for the last decade but with GST coming in we were a little worried about how we will manage the change. The company representatives spent time with us before the launch and educated us on the subject. This was very helpful and of course moving to the new product was extremely easy."
Atif Aslam from Khaza Gareeb Nawaz Traders (Burdwan) who has recently purchased a new licence echoed this sentiment, said, "We moved to the software keeping GST in mind and the experience has been quite good so far with adequate support provided. We were stressing on how we will start issuing invoices from Day 1 but with the simplicity of the software we were able to migrate easily on our own and there was no disruption in business continuity."
Monish Desai, N Desai Papers Pvt. Ltd, Ahmedabad, added, "There hasn't been any stress here because we knew that with Tally we are in safe hands. GST billing from Day 1 was a joy and whatever issues we have faced, Tally partners have been very responsive in attending to them. Jethendra, SR Sales Corporation (Bengaluru), also had similar views. "The invoicing has been very simple but that is what we have come to expect of the software over the years. We were able to move to the new release ourselves by simply downloading and installing the software from the website. Overall, we are very satisfied."
Tejas Goenka, Executive Director, Tally Solutions, said, "As we launched Tally.ERP 9 Release 6, our GST-ready product into the market on the 25th of June, we have since then focussed our efforts on three major action plans to get our customers GST-ready a simple, self-start guide on our website which most people have used, daily webinars that allow people to ask their questions and get real-time answers to their questions, and lastly we have already conducted more than 1,600 GST camps and Kendras across key business locations in over 123 cities to make the movement to GST simple for our customers – all these will continue through the weeks to ensure that we help clarify customers' doubts and help customers transition smoothly to GST."
According to the company, it, along with its 20,000+ strong partner network, has already conducted more than 5,000 GST events across the country. It has tied up with associations like CAIT, FAIDA, ASSOCHAM, CII and principal companies for the same and reached out to more than 2 lakh businesses already. Tally also launched a blog and a mobile app named Tally for GST to demystify and simplify GST. In order to help businesses who are currently maintaining books manually to automate in the GST era, the company recently launched Biz Guru in association with Acer India and CAIT. The company intends to continue these initiatives and drive several more activities to help the business community with GST.
See What's Next in Tech With the Fast Forward Newsletter
Nothing to see here - yet
When they Tweet, their Tweets will show up here.