TAIT organizes workshop on digital marketing and NLP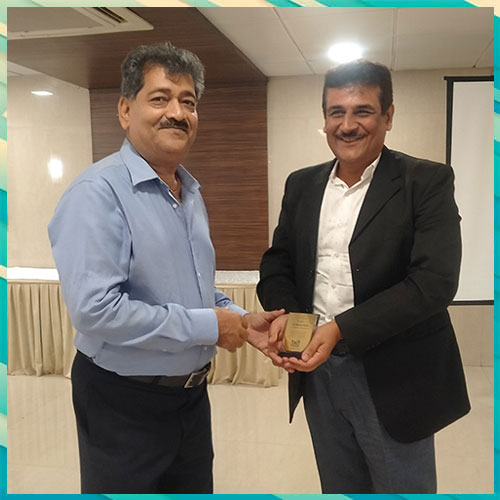 Keeping a couple of very important aspects of business and personal growth in focus, TAIT Conducted a Knowledge Session for Members to remain updated with SAVEX Technologies as Platinum Sponsors.
Two Prominent speakers were invited and both presented insightful sessions which were appreciated by all the members.
We are now living in the digital first world and are at a stage where our business does not exist if we don't have a digital presence! Hence every industry wants to understand and discuss Digital Marketing and online business threats for their retail or wholesale business.
It was at the end of 1991 when the internet went live for the public and in 1995 when it was launched in India; in more than two decades it made many industries vanished and many who adopted digital technology grew like a monster in no time. It was like flip for few and flop for many.
Watching the changes for the industry and making members aware is the core principle on which Trade Association Information Technology (TAIT), India's leading IT association works.
Prominent digital marketing expert and consultant Manoj Kotak took members on a digital trip. He explained on Digital Marketing - is it a fear or a fact? Is online marketplace like Amazon and Flipkart taking away traditional market's business? What is really changing? Changes due to usage of mobile and finally how to survive in ever-changing new ways of marketing dynamics.
Subsequently a remarkably motivating session was conducted on the subject of Neuro Linguistics Programming (NLP) by Amitkumar Pathak.
NLP is a psychological science that deals with the idea of programming the mind and creating shifts in our internal mental beliefs and emotions, using language and other techniques. It also helps read people's minds just by watching the physiology and the choice of words used in their language. NLP practitioners can easily build rapport with anyone, change beliefs, read minds, personalities and predict how people will think, decide and behave under various circumstances.
Today NLP is extensively used in growing business through high-value sales, leadership traits, boosting employee confidence and customer happiness.
Amitkumar Pathak is one of very few Licensed NLP Trainers in India having 23 years' of experience in using this science in business, coaching and therapy work. Author of two best-selling books, numerous articles on self-help and psychology, he has appeared in TV shows and featured in news articles for his innovative and research-oriented developments in this field.
Pathak gave a speech on NLP and its applications, especially in business and demonstrated how TAIT members can use its simple techniques in their business. He not only explained very interesting concepts, the audience had a first-hand experience of the techniques; for example – reading personalities from their language and how to read people's mind from their eyes. The audience took away incredible insights from the session and were excited to apply NLP in their business.
Both sessions were very well attended and highly interactive. Some of the demonstrations amazed all the members.
At the end of the session, Parag Shah Gen. Secretary TAIT, thanked everybody for their active participation. TAIT President Champak Raj Gurjar felicitated both the speakers. Murtuza Bharamal , TAIT Director, took the lead for this session and coordinated the entire session.