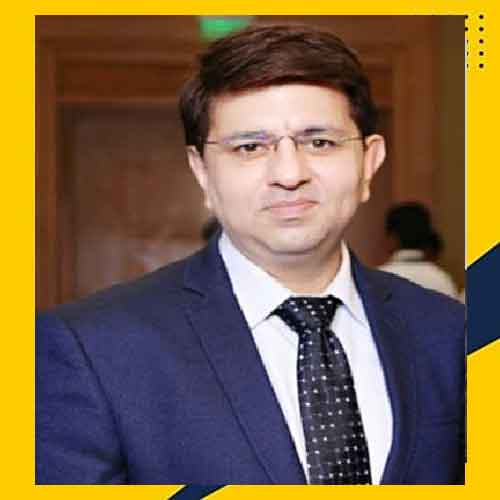 Spirent Communications has appointed Rajesh Pathak as Country Managing Director for India and SAARC. Rajesh will be responsible for driving Spirent's growth strategy in the region and helping customers accelerate the development, deployment and operation of new network solutions and services. 
Rajesh joins Spirent at a pivotal time for the communications industry in the region, with service providers (CSPs) and network equipment manufacturers (NEMs) pursuing end-to-end, lab-to-live network testing, as networks undergo major architectural shifts.  
"Spirent has unique capabilities to help customers address this rapid evolution and the significant new complexity and challenges it brings for both legacy and next generation networks," said Rajesh Pathak. "Spirent is dedicated to working with customers across the entire lab-to-live lifecycle, to help them reduce the time-to-market and deliver compelling and flawless user experiences. I am delighted to join the Spirent team and have this opportunity to work with customers in the region to overcome challenges, innovate faster, and unlock exciting new services and revenue streams." 
As operators look to reduce the time it takes to perform multiple silo processes, manage operational costs and overheads, Rajesh says, they must be able to quickly test and deploy network and application updates, and ensure dynamic networks continue to perform as expected. 
"The entire workflow of the new networks of the future must be simplified, seamless and automated to create the operational agility the new live environments demand," said Rajesh. "CSPs, device makers and network equipment manufacturers are learning that they need to develop new processes, adopt new technologies and embrace change. Benchmarking and field testing, service assurance, cloud infrastructure validation, security testing and isolation of application and network issues represent some of the most pressing needs. Spirent's expertise is enabling companies to reduce risk and costs, simplify complexity, and accelerate time to market." 
Rajesh has an MBA from Cornell Johnson Graduate School of Management, and brings over two decades of industry experience to Spirent, having previously held senior leadership roles at Accedian and BT India. 
See What's Next in Tech With the Fast Forward Newsletter
Nothing to see here - yet
When they Tweet, their Tweets will show up here.