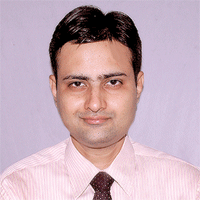 Amol Chaudhari
 Manager - Marketing
 Zicom Electronic Security Systems Ltd.
What trends do you see in the security surveillance market in India?
The awareness of the need for electronic security is on the rise. In the past, our concerns were more limited to threats in public areas, while personal threats at homes, business and office areas were not of major concern. Today, the need for electronic surveillance is not only limited to deter petty thefts and burglaries, but to maintain office decorum and discipline, improve productivity and as evidences in issues like harassment etc. All these factors are shaping up the trends in Security and Surveillance in India. 
What are the different product categories on offer from Zicom? 
Zicom product offerings are broadly classified under two segments, namely business and home. In the business segment, we have four categories - CCTV Surveillance System, Access Control System, Fire Alarm System and Finger Print Lock, while in the home segment we have Home Alarm System, Video Door Phone, Biometric Lock & Multi-Apartment Video Door Phone. 
Which all verticals are you targeting with the kind of product offering you have?
Our extensive range of product gives us the opportunity to serve a wide range of verticals which include Home, SOHO, SMB, Builders, Corporate, Banks, Factories, etc. 
How is Zicom targeting the booming retail segment in India?
Zicom is already present in some of the leading retail chains like Home Town. We will further strengthen our presence in this segment by offering products with advanced and unique features. We have already identified some products and more new products are planned to strengthen the presence in this segment. 
What products do you have in this category? Which is the best selling in this category?
Presently, we have Video Door Phones, Home Alarm System and Biometric locks.  Video Door Phone is our best-selling home security system. Video Door Phone is a system which gives you the ability to peep out of the front door from any room of the house and interact with the visitor without opening the door. We have an extensive range of aesthetically designed and elegant looking Video Door Phones to suit every buyer's need. The product range consists of Black & White with Handset, Black & White Hands-free, Large Screen Colour Hands-free and Large Screen Colour Hands-free with Photoframe.
How efficient are the electronic security systems in safeguarding an office?
Our products in this segment - CCTV Surveillance System, Access Control System, Fire Alarm System, Finger Print Lock - provide an ideal security solution for any office. Electronic security systems are very efficient in safeguarding an office. The efficiency of office electronic security systems like Surveillance, Access & Fire Alarm in safeguarding a premise has already been tried, tested and proved around the world.    
How do you see the demand for security products in the home segment?
The Indian home segment is a huge market for security products. However, the mindset of people of "Nothing can go wrong with me", "God is there to protect me", etc. stops them from buying security products for their homes. It is only when they have a bad experience of a break-in that they realize the real worth of security products. But this mindset of buying security products only after a bad experience and not as a precautionary measure is changing. Past experiences and formal research of the market prove that when security products are introduced and explained - its usage and benefits, people, more likely than not, opt for the security systems to complement their existing security arrangement.
How do you see the competition shaping up in the market?
With the entrance of big brands in the electronic security space, the competition is getting intense unlike in the past where competition was from the Chinese products and customers had few choices. This has led to a level-playing field for branded products in the market.
For more contact:
beenish@varindia.com
See What's Next in Tech With the Fast Forward Newsletter
Nothing to see here - yet
When they Tweet, their Tweets will show up here.