Seagate to continue investing its efforts in building an effective partner ecosystem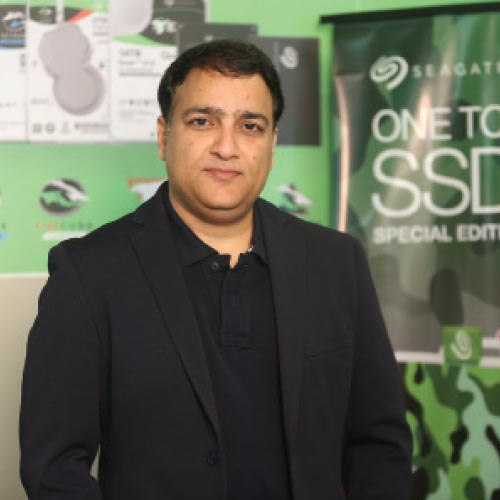 Sameer Bhatia, Director of Asia Pacific Consumer Business Group, and Country Manager for India & SAARC, Seagate Technology
"The channel ecosystem of Seagate continues to grow in numbers and reach as we better understand evolving opportunities in the current market scenario and double down on our efforts to engage with our partners and customers more closely than ever. Seagate's initiatives have always been focused towards empowering our partners and distributors to enable them with the right set of knowledge and tools. Our partners are essential to our success in India.
We have developed the award-winning Seagate SkyHawk Partner App to empower our partners. The app was designed for India as the first-of-its-kind solution for video and imaging applications partner community in the country. Not only the app enables partners to calculate the storage needs and investment required on the spot, it also provides online warranty service booking, tracking facilities, and instant connectivity to SeaCare centres.
Seagate Insider partner program is also how we connect with customers and partners in the markets. We continue to focus on providing comprehensive training sessions, seminars, and co-marketing initiatives to answer unmet opportunities in the rise of edge applications, remote working, and smart cities.
Through our distributors, we offer several training programs to our channel partners to achieve the above objectives, which are aligned with the latest IT industry trends and channel practices in India. Some of the notable programs to name are "Seagate Regional Meets" and "Seagate Surveillance Weeks". Held in multiple cities, 'SkyHawk Surveillance week' is one of our marquee initiatives that attracts the highest concentration of partners (at least 340 partner stores) with unparalleled peer insights and expertise on business strategy, innovation, and leadership, as we build a robust partnership network with them.
We trust that, going forward, these activities and our efforts will continue to help strengthen our position as a market leader in the storage, software, and system industries, while enhancing our channel growth rapidly."