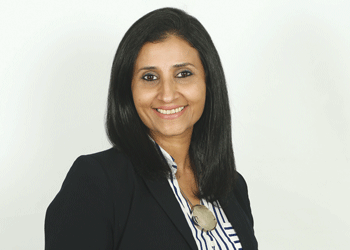 Bidisha Nagaraj
Chief Marketing Officer - Schneider Electric India

Schneider Electric is currently going through a digital transformation by focusing on Innovation at every level to transform the places where people live, work & play and riding on the wave of the Internet of Things, making everyone and everything more connected. As a global specialist in energy management and automation, it seizes the opportunities from today's megatrends: urbanisation, industrialisation, and digitisation.

"To address these megatrends and make our customers future-ready we look at influencing customers around Thought Leadership and Demand Generation at stages of Discovery, Preference and Order closure. Our marketing ammunition primarily involves all levels of Digital and Event-Led tools," says Bidisha Nagaraj, Chief Marketing Officer - Schneider Electric India.

In the coming years, Digitisation will remain at the core of how Schneider engages with its customers in this new and changes world of experiential economy. As part of Schneider's EcoStruxure architecture the company works with start-ups and other IT leaders to sharply provide the best analytics and cloud capabilities solution for customers.
See What's Next in Tech With the Fast Forward Newsletter
Nothing to see here - yet
When they Tweet, their Tweets will show up here.