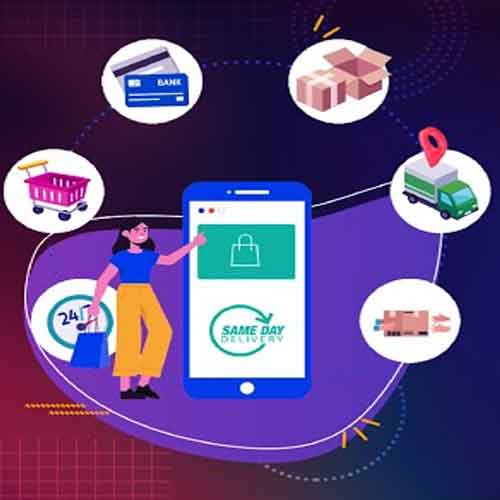 E-commerce has been a game-changer in the retail industry. ecommerce has become a vital channel for businesses to reach customers worldwide. There is growing adoption of Software as a Service (SaaS) by ecommerce players, has offered flexible and scalable solutions that can be customised in order to meet the specific needs of each business.
The advancement of technology has revolutionised warehouse operations with the integration of innovative systems such as automated order picking and real-time inventory tracking. This transformation is enabling the integration of innovative technologies that simplify processes and enhance the stability of business operations. As a result, e-commerce businesses are leveraging digital advancements to streamline their supply chain, improve efficiency, and gain a competitive advantage in the market.
SaaS can transform ecommerce supply chains in a number of ways. Software as a Service has played a significant role in transforming ecommerce supply chains by providing businesses with cloud-based solutions that streamline operations, improve efficiency, and reduce costs.
One of the main benefits of SaaS in ecommerce supply chains is the ability to access and share real-time data across different departments and stakeholders. This enables better collaboration and coordination between suppliers, manufacturers, distributors, and retailers, resulting in faster and more accurate decision-making. Resulted, improved visibility, increased efficiency, reduced costs, and improved customer experience. SaaS can help businesses to gain a competitive edge.
Secondly, SaaS platforms offer robust reporting and analytics capabilities, providing insights into key performance indicators, sales trends, and supply chain metrics to make data-driven decisions.
As SaaS solutions continue to evolve, we can expect to see even more innovative ways to use this technology to improve the efficiency and effectiveness of ecommerce supply chains. SaaS has revolutionised the way ecommerce supply chains operate, and it is set to play an even more significant role in the future.
See What's Next in Tech With the Fast Forward Newsletter
Nothing to see here - yet
When they Tweet, their Tweets will show up here.