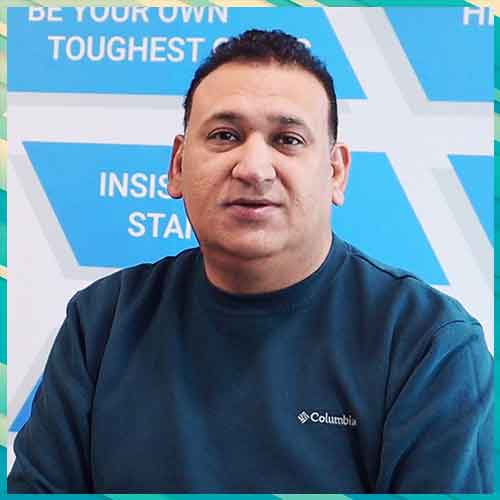 With the acceleration of digital transformation brought about by the current pandemic situation, the inclusion of AI is not only making chatbots smarter and better but its demand is also seen to be on the rise -
The global pandemic has played a big catalyst to digital transformation, and thanks to it Conversational AI has come to gain much popularity. With border restrictions, remote working and limited resources, companies had to shift focus towards AI to enhance interaction with the consumer. Conversational AI has become a winning tool for digital-first brands as it provides a cost-effective solution for CRM and lead generation reducing the window of human error and lag. As a part of the transformation, Converational AI is enabling the automation of support and self-service requests. Consumers feel comfortable with the idea of interacting with intelligent bots and getting into a conversation as they no longer have to type elementary phrases into Google.
Navdeep Gill, Founder & CEO – XenonStack tells the VARINDIA team more -
How will Conversational AI shape future businesses?
Conversational assistants are the future of businesses as they not only keep the communication between the consumers and company active at all times but also because they are quick learners. The global conversational AI market, including chatbots and intelligent virtual assistants, is expected to grow at a CAGR of 22% during 2020–25, reaching almost US$14 billion by 2025. With chatbots becoming increasingly more complex and intelligent, they are projected to handle 75-90% of healthcare & banking queries by 2022. AI chatbots are also slowing gaining prominence in workplaces. As per Gartner estimates, by 2022 at least 70 percent of white-collar workers will have daily interactions with this type of AI technology. Conversational AI will undoubtedly become an integral part of the future business strategy of majority of organizations.
Which industries will benefit the most from Conversational AI and how?
Conversational AI is industry-agnostic. A few major sectors that will benefit from it are -
Healthcare
E-commerce
Manufacturing
Travel and Hospitality
Banking
Logistics and supply chain
Retail
How is Conversational AI going to be different from traditional chatbots?
Conversational AI is fluid and ever-evolving. It is constantly learning from the data analysis and is equipped to handle much more complex conversations. What makes it different is the technology that makes conversational AI different. It has the scope and scalability to evolve and modify. With every conversation, it has with a consumer and the inputs it receives, it can analyze data and restructure/enhance conversations for the future. With the development of AI, more complex chatbots began to appear.
Can it be taken to a hyper-local level (by ensuring a more localized AI) to serve a diverse customer base?
Yes, but it will need trial and error and will come with some challenges. Chatbot localization is not as easy as taking an English-language chatbot and translating all its content to a vernacular language. Besides this, Language detection can be a challenge with multilingual chatbots. This is because sometimes, a mixture of languages is used while inputting text. A fully-functional multilingual chatbot must decipher the language, understand precisely what the user wants, and respond naturally.
Could you briefly explain XenonStack and how you enable customers to use data-driven decision analytics?
We are a Cloud Native and Data Intelligence Company and provide technology consulting and services that digitize and futurize businesses by leveraging cloud-native and AI to deliver data-centric experiences. Our services include Technology Consulting and Digital Platform Strategy, Assessment and Remediations, Development and Implementation, and Digital Operations (Managed Services, SRE, Observability).
Here's how we help our clients to use data-driven decision analytics -
Data Discovery - Design-led and Data-Centric approach to transform organization capabilities and develop a business-relevant analysis that can be used with technology architecture and capabilities.
Data Intelligence - Automating the Data transformation and presenting Data in a meaningful and easily interpretable way to decision-makers for business outcomes.
Augmented Analytics - Applying Machine learning, NLP and Deep Learning for Data preparation, processing and management for Intelligent Insights.
See What's Next in Tech With the Fast Forward Newsletter
Nothing to see here - yet
When they Tweet, their Tweets will show up here.