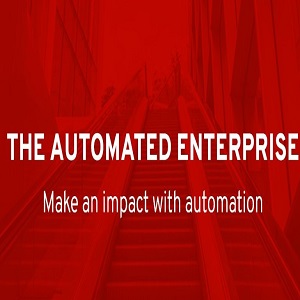 Red Hat Inc. has announced its vision for the automated enterprise powered by Ansible.
Ansible is an open-source automation technology for the management of IT environments at scale. Designed to be simple to adopt, use, and understand, Ansible has become the world's most popular open-source IT automation technology, with more than 2,400 unique contributors, nearly 30,000 commits to the upstream Ansible open-source project, and a user base that spans industries and the globe. Red Hat acquired Ansible in 2015, with the aim of helping users drive down the cost and complexity of deploying and managing both cloud-native and traditional applications across hybrid cloud environments.
Automation is transforming industries and delivering exciting innovations for businesses and consumers. Across industries, there is an ever-increasing pressure to deliver innovation faster and IT architectures are changing to adopt the latest technologies that can keep them competitive, while still maintaining necessary legacy systems – often resulting in complex, disparate systems that can span private cloud, public cloud and on-premise. The complexities of modern, multi-cloud environments can be staggering and without automation, managing the environments that drive innovation can be impossible. However, to date, automation has generally been used discretely within enterprises, with a different tool for each management domain, narrow in scope and tactically used by siloed teams dramatically limiting its potential and value.
Gartner commented on the mandate for organizations to implement organization-wide automation, saying, "Managing growth and taking cost out at the same time is a requirement for digital business, but it's not easy for IT infrastructure and operations (I&O) leaders to achieve. Automation is the answer. The benefits are compelling – automation improves accountability, efficiency and predictability, while reducing cost, variability and risk. So why aren't more organizations further down the automation path? Until now automation has been deterministic, where discrete manual steps or processes were automated to lower costs and improve quality of service. While this approach has provided incremental benefits, it doesn't handle massive scale or dramatically reduce costs."
Red Hat believes automation is an essential and strategic component of modernization and digital transformation and that modern, dynamic environments need a new type of management solution that can improve speed, scale and stability across the enterprise IT environment. A growing number of organizations around the world are standardizing on Ansible as their automation framework. By bringing Ansible automation across its portfolio – including Red Hat Enterprise Linux, Red Hat OpenStack Platform, Red Hat OpenShift, Red Hat Storage, and its management offerings, Red Hat will be able to deliver strategic automation technology to enterprises.
Red Hat announced innovations in its management portfolio, integrating Ansible automation to help enterprises transform their IT operations by creating a system of enterprise-wide automation, allowing IT staff to free up from remedial tasks to focus on innovation that can create value:
With Ansible automation integration in Red Hat Insights, its predictive analytics and actionable intelligence platform, Red Hat is enabling automated resolution of critical security risks by dynamically creating Ansible Playbooks.
The latest version of Red Hat CloudForms takes an industry-first Ansible automation-based approach to multi-cloud management, natively supporting Ansible Playbooks to make it easier to deploy IT services across clouds, enabling users to automate a wide range of policies and processes with no coding or scripting required.
In the coming months, Red Hat plans to bring Ansible inside even more areas of its portfolio to help simplify and automate enterprise IT. Red Hat Training for Ansible, including the Red Hat Certificate of Expertise in Ansible Automation, is available to customers globally and we have seen strong interest in these offerings. Today, there are Red Hat Certified Professionals in Ansible Automation in more than 40 countries. And, Red Hat Consulting is working with customers to help them successfully adopt and integrate Ansible automation to create and standardize centralized automation practices that add business value and build a strong foundation for DevOps. to automate complex, cross-domain systems through a single technology."
See What's Next in Tech With the Fast Forward Newsletter
Nothing to see here - yet
When they Tweet, their Tweets will show up here.