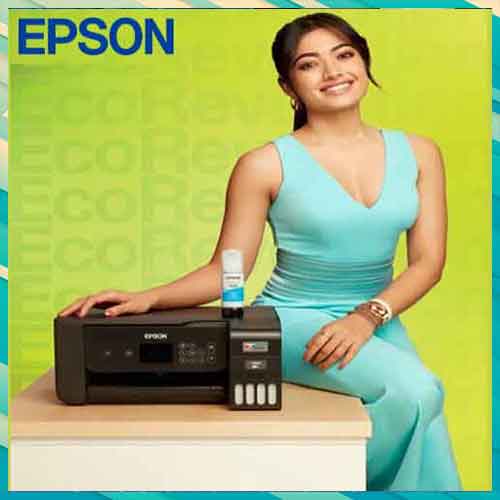 Epson announced that popular Indian film actress Rashmika Mandanna will be its brand ambassador in India. The renowned actress will collaborate with Epson to promote its products in India and will first feature in a multi-media campaign being launched for Epson EcoTank Printers in June. The campaign will focus on the economical and environment friendly benefits of Epson's hugely successful EcoTank printers.
Tushad Talati, Director Brand & Communication of Epson India, said, "We are thrilled to have Rashmika Mandanna as our brand ambassador. Through this campaign we hope to reach a wider audience to spread awareness about the amazing Heat-Free Technology in Epson EcoTank printers and its benefits of environment friendly and economical printing. This association will help us communicate how Epson products deliver purposeful value that enriches lives and helps create a better world." 
In collaborating with the versatile actress known for her performances across Kannada, Telugu, Hindi and Tamil cinema, Epson is hoping to leverage Rashmika's popularity to reach a wider audience across the country, particularly the younger generation. 
Speaking on her association with Epson India, Rashmika said, "I am delighted to be associated with Epson India and to promote the sustainable and cost-effective printing solutions being offered by them. Epson EcoTank printers are amazing and the Heat Free Technology used in them is revolutionary.  I am excited and eager to spread the message of change." 
Epson EcoTank printers use Heat Free Technology, which consumes less power, generates less e-waste, and helps save on printing costs. This technology embodies Epson's philosophy of efficient, compact, and precise innovation.
See What's Next in Tech With the Fast Forward Newsletter
Nothing to see here - yet
When they Tweet, their Tweets will show up here.