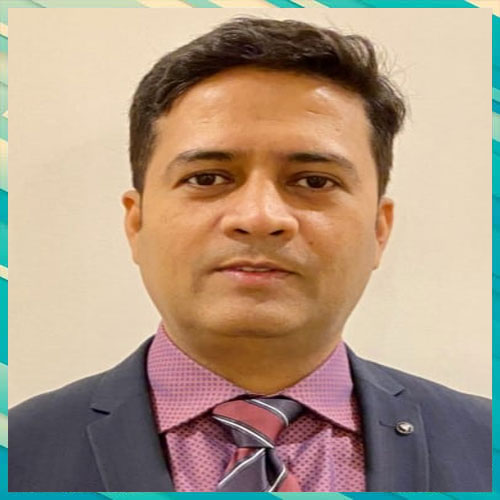 Rakuten India has expanded the leadership role of their Director and Head of Sales & Marketing, Amit Srivastava, to the company's new B2B technology products business Rakuten SixthSense as Vice President of Sales & Marketing. Rakuten India is the global product and innovation centre of Japan-based Rakuten Group, which has over 70 businesses globally and is the third-largest e-commerce platform.
Developed entirely under Rakuten India, SixthSense was launched in 2021 to empower enterprises facing digital disruptions with intuitive and affordable end-to-end visibility of the entire IT environment, right from development to business.
In his new role, Amit will lead all sales and marketing efforts for SixthSense's holistic software product portfolio purpose-built to deliver speedier innovation and operational efficiency across the business ecosystem. Notably, Amit has been an instrumental role in developing the brand's go-to-market strategy and assuring superior customer experience with a dedicated set of hard-working engineers.
Speaking on the occasion, Nalini George – Director of Human Resources, Rakuten India stated, 'Delivering game-changing solutions to clients is our primary focus and pushes us to be innovative across every business activity, especially building meaningful client relations through sales and brand equity. With his excellent and dynamic record of leading sales teams to successful outcomes, Amit completely embodies Rakuten India's innovation and customer-oriented values. Under his leadership, we have seen Indian markets respond extremely positively to SixthSense and believe his passion for supporting others to achieve their vision will continue to strengthen our portfolio". 
Amit added, "I am delighted to be spearheading Sales & Marketing for SixthSense. We continue to enhance our pioneering software value propositions with more modules, and are capable of substantially improving digital systems management with round-the-clock observability of development, operations, and data."
With over two decades of rich experience in sales and customer-facing roles, Amit has previously worked with prominent product companies like Cisco, Dell, Fujitsu, AppDynamics, and CA Technologies; while also leading sales efforts at large tech institutions such as COLT Telecom and NIIT.
See What's Next in Tech With the Fast Forward Newsletter
Nothing to see here - yet
When they Tweet, their Tweets will show up here.