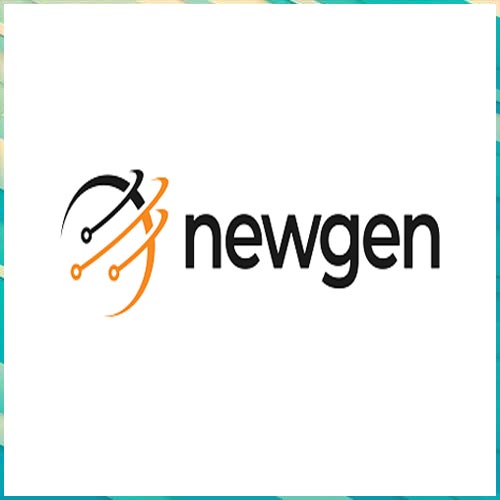 Newgen Software announced that RAKBANK has selected its Trade and Supply Chain Finance (SCF) solution for digitizing and optimizing its end-to-end business finance processes.
Leveraging Newgen's Trade Finance and SCF solution, built on a low code digital transformation platform—NewgenONE, the bank can seamlessly automate the origination and processing of transactions. The low code-based configurable solution combines the Trade and SCF portal to connect the front and back-office processing systems, orchestrating the entire customer journey while ensuring compliance with international regulations.  RAKBANK's customers will have access to an online portal to initiate and track all their transactions, enhancing convenience and service quality. Furthermore, the solution enables robust integration with external applications and empowers users with a real-time performance dashboard for complete operational visibility. 
"At RAKBANK, our customers are at the core of everything we do. Through our collaboration with Newgen, we are committed to delivering a seamless and efficient experience for our customers, allowing them to navigate the complexities of trade and supply chain finance with ease. The solution will provide real-time visibility into transactions, automate manual processes, and mitigate risks, enabling our customers to make informed decisions and optimize their financial operations, "said Peter Roberts, Chief Operations Officer at RAKBANK. 
"We look forward to leveraging Newgen solution's expertise and cutting-edge technology to create a more efficient, transparent, and customer-centric trade and supply chain finance ecosystem," added Peter. 
"Our Trade Finance and SCF solution, powered by NewgenONE, offers a combination of low code configurability and comprehensive functionality. By providing a unified front and back-office processing system through the Trade and SCF portal, the solution will enable RAKBANK's customers to seamlessly connect with the bank to conduct international trade business and supply chain finance services," said Tarun Nandwani, Chief Operating Officer at Newgen Software. 
"We are delighted to support RAKBANK in their digital transformation journey and believe this to be a significant step towards transforming trade and SCF practices in the region," he further added. 
See What's Next in Tech With the Fast Forward Newsletter
Nothing to see here - yet
When they Tweet, their Tweets will show up here.