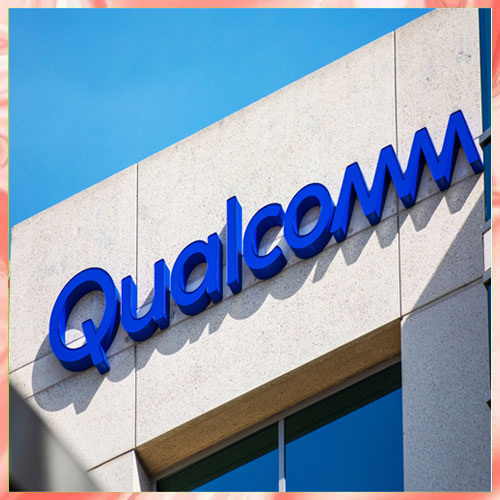 Qualcomm Technologies has unveiled the Qualcomm Video Collaboration Platform, a new suite of video collaboration solutions that allows original equipment manufacturers (OEMs) to easily design and deploy video conferencing products featuring superior video, audio and customizable on-device AI to power engaging, immersive virtual meeting experiences across enterprise, healthcare, educational, and home environments. The Qualcomm Video Collaboration Platform is a one-stop solution that provides essential hardware and software features specifically tailored for video conferencing so that customers can quickly design and deploy a wide variety of video conferencing products, from enterprise video collaboration systems and huddle room systems to digital whiteboards, to touch controllers and personal devices for the home. 
With support for Android and Linux, the three AI-rich platforms offer greater flexibility and ability to customize and deploy video conferencing products across diverse environments. Qualcomm Technologies' industry-leading innovations in connectivity, compute, AI, audio, and video work together to deliver features that eliminate distractions, enhance productivity, and allow remote meeting callers to feel more connected to conference room participants by providing individual views of everybody in the room, creating an equal viewing experience for all participants.  
With the rapid advances in generative AI, future meeting experiences will offer even more advanced video, speech, and text capabilities. Collaboration devices with dedicated hardware support for on-chip AI acceleration will be able to optimize these experiences by splitting workloads between the cloud and edge-based device.  
Qualcomm Technologies has worked in tandem with a variety of industry experts to create an ecosystem of hardware and software Video Collaboration Platforms from which customers can jump start their own product development, commercialize products in less time, and maximize their resources on differentiating features. 
The Qualcomm Video Collaboration Platform suite includes - 
Qualcomm Video Collaboration VC5: Enables premium, video conferencing experiences through ready-to-use or customizable AI audio and video features developed specifically for enterprise environments. Utilize hardware-meets-software reference design to launch all-in-one, front-of-room conferencing systems quickly. Supporting chipsets include: Qualcomm QCS8250 and Qualcomm® QCS7230 and coming soon Qualcomm QCS8550. 

 
Qualcomm Video Collaboration VC3: Offers advanced video conferencing features, including multi ultra-HD camera support, Wi-Fi 6E, and advanced AI audio and video features that deliver superior experiences but for less feature stringent devices. Provides ultimate flexibility in designing and deploying video conferencing products for a wide variety of uses, from huddle room systems and video conferencing cameras to USB video bars and personal devices. Supporting chipsets include: Qualcomm QCS6490 and Qualcomm QCS5430, and Qualcomm QCS610. 

 
Qualcomm® Video Collaboration VC1: Integrates powerful computing performance, robust connectivity, and multimedia features into one solution purposefully designed for high-quality video conferencing accessories, such as touch controllers, meeting room schedulers, and tablets, to save development time and costs. Supporting chipsets: Qualcomm QCS6125, and Qualcomm QCS610. 
"Generative Artificial Intelligence is rapidly revolutionizing the way we work, learn, and connect with one another at a rapid pace, and enabling more adaptive, immersive experiences than ever before" said Dev Singh, Vice President, Business Development and Head of Building, Enterprise & Industrial Automation, Qualcomm Technologies, Inc. "Qualcomm Technologies is continuing to utilize our rich history and leading technologies across connectivity, compute, AI, camera, and audio to ensure today's immersive collaboration solutions are equipped to support the ever-expanding uses for tomorrow. The Qualcomm Video Collaboration Platform – and Qualcomm Technologies as a whole – offers our customers one stop for the technologies they need to develop a variety of different types of conference devices." 
See What's Next in Tech With the Fast Forward Newsletter
Nothing to see here - yet
When they Tweet, their Tweets will show up here.