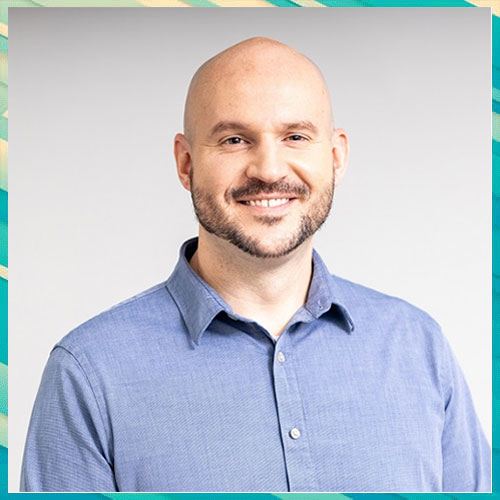 Protegrity has announced that Dante Malagrino has been appointed as the Chief Product Officer (CPO), and Christian Carnell has been appointed as the Chief Financial Officer (CFO). Reporting to Protegrity CEO Paul Mountford, Malagrino and Carnell will take on their new executive leadership roles in August to lead Protegrity's next phase of growth. 
"We believe the market opportunity is massive, and that no one is better positioned than Protegrity to meet this moment," said Paul Mountford, CEO of Protegrity. "With these new leadership appointments, we are bringing to bear the talent and expertise within our company to scale our business and market presence during a period of rapid growth for the data protection industry." 
As Protegrity expands across industries and geographies, the company is evolving its technology and business roadmaps to meet the needs of a dynamic market. Today, enterprises are embracing the potential of advanced AI systems and analytics across multiple cloud environments, which requires an exponential increase in the amount of sensitive data captured, stored, and analyzed. Protegrity's Data Protection Platform allows global enterprises to balance the adoption of nascent technologies to tap into the power of their data to enable innovation and revenue growth with the compliance obligations of a fragmented regulatory landscape that can disrupt cross-border data flows.  
A seasoned industry executive, Dante Malagrino will oversee all Protegrity's technology innovation strategies and product delivery. As CPO, he will lead a global team of technology architects and engineers to deliver the most comprehensive suite of borderless data protection and privacy products.  
Malagrino brings to the CPO role a wealth of expertise as a technologist, and deep experience building scalable, customer-centric operational processes in product development, which will be critical for Protegrity as it grows its global customer base, which includes the world's largest banks, retailers, and health insurers. He previously served as Protegrity's Chief Technology Officer.  
Promoted to CFO, Christian Carnell will lead Protegrity's financial organization and serve as the strategic thought partner to the company's executive leadership team on the company's financial performance, capital structure, and business growth strategies.  
With Protegrity since 2021, Carnell brings more than 15 years of financial leadership experience, as well as business intelligence expertise spanning cross-departmental collaboration for achieving business objectives, through scalable efficiency.  
"I am thrilled to step into the CFO role and lead Protegrity's financial operations during a period of accelerated growth and innovation," said Carnell. "During my time at Protegrity, I've become deeply familiar with our financial goals, growth strategies and culture of excellence. My priority is to ensure we have the financial visibility and discipline to rapidly scale the business globally while continuing to deliver value for our customers."
See What's Next in Tech With the Fast Forward Newsletter
Nothing to see here - yet
When they Tweet, their Tweets will show up here.