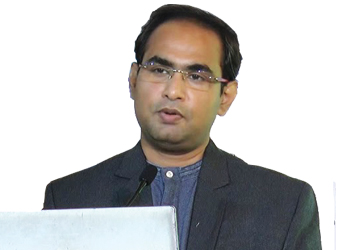 Prasad Tilve, General Manager & Head, Government and Strategic Alliances, Business Development, Netmagic
 
GST and services are provided by GSP service providers and they need cloud  to host their services. So we treat GSPs as ISP (Independent Service Providers). We provide them robust IT infrastructure and we have multiple services like SimpliCloud and SimpliVPC. So GSP's are hosted on this and they get excellent connectivity, visibility, support, scalable infrastructure for their businesses. TCS and Infosys are the two GSPN service providers. Infosys is hosted in Netmagic so we have the existing connectivity in proper GST network. So that serves a very low latency for all the GSP service providers.
See What's Next in Tech With the Fast Forward Newsletter
Nothing to see here - yet
When they Tweet, their Tweets will show up here.