Poly improving remote healthcare services through its collaborative technology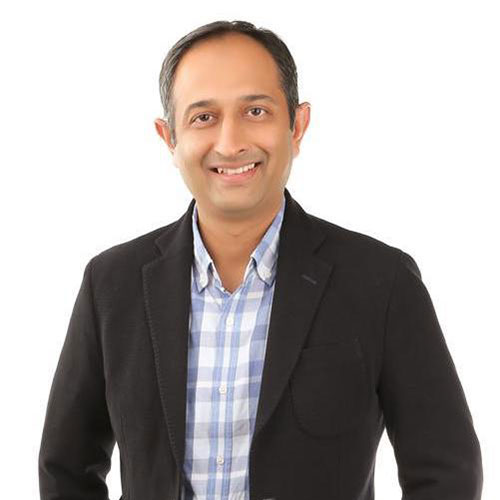 Ankur Goel, MD, Poly India & SAARC speaks with VARINDIA to explain how collaborative technology is playing a big role in facilitating remote healthcare services -
How is collaborative technology revolutionizing the healthcare space, especially in a country like India where the Patient to doctor ratio in rural areas is poor?
Communication and collaboration technology in the healthcare industry is bridging what was oncecalled the digital divide, enabling providers to extend telehealth services to remote areas andunderserved individuals and communities. Achieving social equity of care depends on usingtechnology to deliver a telehealth experience that looks and sounds like you're seeing the doctor ortherapist in person, while achieving better outcomes for people who lacked access to these servicesin the past.
For instance, in the state of Rajasthan as of 2019, 75.13% of citizens live in rural areas and the ratioof healthcare professionals is 0.1 doctors and 0.35 healthcare workers per 1,000 population. This called for innovative telemedicine services that helped connect rural communities to capable healthcare professionals. This led to many private players setting up E-clinics in the state to provide telemedicine services to the rural population. These E-clinics enable patients to consult doctors through video calls and doctors prescribe medication on a digitally signed prescription. A study showed that the rural communities found E-clinics to be more convenient than available alternatives, as E-clinics were located in close proximity to their dwellings.
A majority of Indian population lives in rural sectors and therefore it is crucial that a network of healthcare services which is easy to access and affordable is established. We at Poly are providing a solution to improve the telemedicine and remote healthcare services through our collaborative technology.
How is Poly's portfolio of solutions helping hospitals and doctors provide better services?
Globally, Poly solutions deliver more than 50,000 patient encounters per month. Poly is uniquely positioned to deliver the highest possible end-to-end communication and collaboration experiences for patients and doctors.
Our audio and video collaboration solutions promotes quality healthcare delivery through remote patient care, continuing medical education (CME) for doctors, and helps hospitals in their day-to-day business administration.
With Poly's video solutions, doctors are able to remove the distance barrier so that they are able to provide the same level of care to patients who live four hours away as those who live 40 minutes away. And our technology allows doctors to be in more than one place at a time.
Why should healthcare providers choose Poly? Can you provide examples of how Poly's solutions are being used across various scenarios in the healthcare industry?
Consultation - It is rare that a single facility has all the expertise needed for every patient. When physicians want to consult with colleagues across the country, or the globe, Poly's video interactions helps them to gain access to the skills and experience that they need. Pulling together all the best minds and expertise regardless of location means more effective diagnoses.
Providing the highest quality of care for a patient becomes easier with deeper and broader access with Poly's immersive video solutions. Poly video endpoints work with all major video meeting platforms and Telehealth provider solutions that support USB device connectivity.
Administration - From human resources, board meetings, budget planning, and more, the hospital staff can benefit from the highest quality audio and video conferencing available. With Poly solutions, content is easily shared with all participants, ensuring everyone has the information needed to contribute. Poly's audio and video solutions options can be aligned to the workstyle and workspace needs of in-office, remote, hybrid, and mobile workers.
Continuing medical education for doctors - Distance education offers medical professionals the opportunity to learn without having to travel. Staying abreast of new diagnostic techniques and research means even the most rural practitioners have the best tools for patient care. Education for doctors is always critical—in times of global unrest as well as during normalcy.
Why does it become important for both public and private hospitals to invest in such technology?
To have a sound telehealth system in place, hospitals need to deliver services that make patients, doctors, and other caregivers feel like they're in the same room, no matter where they're located.
This is where pro-quality communication and collaboration solutions come in, enabling a better virtual experience.
Healthcare providers, both in the private and public sector, can use communication and collaboration technology to transform their businesses in two ways: first, by enabling an expansion of telehealth services that improve outcomes and increase patient satisfaction, second by empowering healthcare employees to work on their schedules that provide them with flexibility and improve their wellness and work-life balance.