Pensando with AMD driving its business on to a global scale together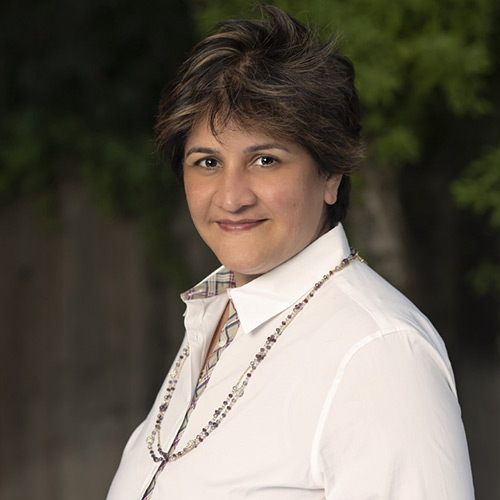 Pensando Systems is advancing distributed computing designed for the New Edge, powering software-defined cloud, compute, networking, storage, and security services to transform existing architectures into secure, ultra-fast environments demanded by next-generation applications. With VARINDIA, Soni Jiandani, Co-founder, Pensando Systems delves deep in the data center capabilities of AMD Pensando,  about Pensando smart switch technology, Pensando's strategy to support the partner ecosystem etc.

How is AMD expanding its data center capabilities with the Pensando acquisition?
Pensando is bringing complementary technology to the AMD portfolio. As you know, AMD is making great strides in the data center with its CPU product lines. With its most recently announced Genoa platform, AMD is clearly ahead in terms of leadership in the CPU space. The second product that they are building is the GPUs and what Pensando brings to AMD is the DPUs - the data processing units. So when you look at all three elements that get deployed in the data center, now with Pensando's offering, we are filling out the entire portfolio of AMD with a DPU product line.

What synergies is AMD deriving from this acquisition?
If you look at it through the lens of Pensando, once we became part of AMD, we were able to take full advantage of the global presence that AMD has across the marketplace. Hence, the first advantage that we have is that we have taken full advantage of the global reach of AMD. The second advantage and the synergies that we are drawing upon from AMD are its immense supply chain capabilities. We have been able to fulfill a lot of the demands that we had built as Pensando and dramatically ramp the portfolio. The third element in terms of synergies that AMD is drawing upon is the networking talent and the intellectual property that Pensando has and to ensure how it can be proliferated across the AMD portfolio. We are looking at how elements of this architecture of Pensando can make their way into the remaining products of AMD so that we can drive a synergistic approach to offer products, where customers want the best of breed in every category in the data center of CPU, DPU and GPU, and in some cases where they want the technologies to be more tightly integrated.

Please elaborate on the Pensando smart switch technology.
We are delighted that we were the first company to take our DPU technologies, partner with Aruba, and enter the smart switch market, which is a whole new category of switch infrastructure. HPE Aruba brought their switching as well as their network operating system assets and Pensando AMD brought its data processing unit and all of its software, stateful network services, assets and security services together in the partnership. We also brought together a policy management framework from Pensando that coexists with the fabric management software of Aruba.

This technology essentially allows enterprises and service providers to deliver security and also have the ability to support encryption, in the future, with software enhancements. Hence, when you take your data center assets and you move them either to the co-location edges or into the branches, you can have a secure, fully encrypted network that you could build with these smart switches. You can also run stateful network services at almost a hundred X the scale of what traditional switch infrastructure offers at 1/3 the total cost of ownership at 10 times the performance.

What are the key differentiators of AMD Pensando's offerings from that of the competition?
We believe at the core of delivering a fully P4 programmable DPU. The DPU is at least one generation ahead, if not two, compared to the competition. The second key element that differentiates us is the software stack. We not only have the DPU assets, but also the software resources that have system knowledge. We have built out a range of software assets that can run turnkey on our DPU, within cloud and enterprise customers' environments. The third is a software development kit. It puts us in a position to allow cloud customers and sophisticated service providers to take our DPU and some of our software assets and bring their own custom logic that they can build on this SDK.

Some of the partnerships we have already driven with this software development kit is with VMware on Project Monterey where they essentially have taken their software hypervisor, the ESX, and NSX and had it implemented in P4 completely running in our DPU. So those are some of the key differentiators that we have against the competition.

What is Pensando's strategy to support the partner ecosystem?
We have a very rich partner ecosystem. We have some leading cloud customers that have the ability to consume our system, turnkey in their environment and integrate it into their existing management portfolio. Aruba is one of our early and lead partners in the Smart Switch marketplace. And of course with VMware we are bringing to market project Monterey with our DPUs and OEM customers. HP and Dell are already shipping our DPU with the VMware assets.

Now in terms of the smart switch what we are also building is a vibrant ecosystem to deliver zero-trust security architecture. It implies that whether there are partners and ecosystem players in the application discovery mapping business or security companies that are delivering turnkey XDR offerings - the ability to integrate into their environments so that customers don't need to change their operational model and we can fit into their existing ecosystem partner's environment. This allows them to drive zero trust security while integrating into their existing ecosystem partners and retaining their operational models.