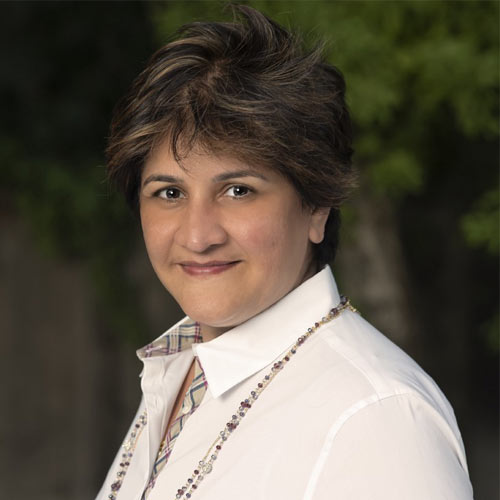 AMD in 2022 announced the acquisition of Pensando Systems, the addition of which with AMD's hardware and software portfolio will enable it to offer cloud, enterprise and edge customers a broader portfolio of compute engines that can be optimized for their specific workloads. Delighted at having partnered with AMD, Soni Jiandani, Co-founder - Pensando Systems explains the synergies that the company derives from this association and the elements that it brings to the table-
AMD is making great strides in the data center space with its CPU product lines. With its most recently announced Genoa platform, AMD is clearly ahead in terms of leadership in the CPU space. The second product that they are building is the GPUs and with the acquisition of Pensando Systems, they have added a third product which is the DPUs - the data processing units
"As one of the founders of Pensando, our vision was to democratize the Cloud," says Soni Jiandani, Co-founder - Pensando Systems. "Whether it is the enterprise customers or Cloud customers, we wanted our customers to have the ability to build the next generation Cloud and to have a single, unified architecture that can handle not only the current applications but also new-age applications like AI and ML."
She further continues, "AMD Pensando has a cloud scalable and a cloud-first architecture for our customers whether they are enterprises, cloud vendors, some of the largest hyper-scale cloud customers, or whether its cloud service providers. What Pensando brings to AMD is the DPUs - the data processing units. We thus bring a complementary technology to the AMD portfolio. So when you look at all these three elements - CPU, DPU and GPU, with Pensando's offering, we are now filling out the entire portfolio of AMD with a DPU product line in the data center."
Pensando Systems is also deriving a lot of synergy from its acquisition by AMD. 
"If you look at it through the lens of Pensando, once we became part of AMD, the first advantage that we have is that we have taken full advantage of the global reach of AMD. The second advantage that we are drawing upon from AMD is its immense supply chain capabilities," explains Soni.
Pensando has also been able to ramp up the portfolio after its acquisition by AMD. On the other hand, in terms of synergies, AMD is drawing upon the networking talent and the intellectual property that Pensando has and trying to proliferate the same across its portfolio. 
"We are looking at how elements of this architecture of Pensando can make their way into the remaining products of AMD so that we can drive a synergistic approach to offer products, where customers want the best of breed in every category in the data center of CPU, DPU and GPU, and in some cases where they want the technologies to be more tightly integrated," says Soni.
Pensando smart switch technology
The smart switch that Pensando is building is a vibrant ecosystem to deliver a zero-trust security architecture. This technology essentially allows enterprises and service providers to deliver security and also have the ability to support encryption in the future with software enhancements. Hence, when the data center assets are moved either to the co-location edges or into the branches, customers can have a secure, fully encrypted network that they could build with these smart switches. 
"We are delighted that we were the first company to take our DPU technologies, partner with Aruba, and enter the smart switch market, which is a whole new category of switch infrastructure," states Soni. "HPE Aruba brought their switching as well as their network operating system assets and Pensando AMD brought its data processing unit and all of its software, stateful network services, assets and security services together in the partnership. We also brought together a policy management framework from Pensando that coexists with the fabric management software of Aruba."
What sets Pensando apart
"The DPU is at least one generation ahead, if not two, compared to the competition. What also differentiates us is the software stack - we not only have the DPU assets, but also the software resources that have system knowledge. We have built out a range of software assets that can run turnkey on our DPU, within cloud and enterprise customers' environments," explains Soni. 

Pensando's software development kit is also another differentiator. It puts the company in a position where it allows cloud customers and sophisticated service providers to take its DPU and some of its software assets and bring their own custom logic that they can build on this SDK.  Some of the partnerships Pensando has already driven with this software development kit is with VMware on Project Monterey where they essentially have taken their software hypervisor, the ESX, and NSX and had it implemented in P4 completely running in Pensando's DPU.  
AMD bolsters its data center strength with addition of Pensando's data processing unit
AMD's strengths in the data center, including leading performance offerings for both CPUs and GPUs, is now bolstered with AMD Pensando distributed services based on the advanced, fully-programmable AMD Pensando data processing unit (DPU).  How do DPUs and the services they enable benefit enterprise and cloud deployments including providing observability, security and efficiency gains?
The Importance of Data Center Fabric Technology 
While modern data center fabrics have evolved over the past decade, providing higher-performing leaf-spine topologies to address the volume and velocity of emerging application architectures, their associated services architectures have not. 

Historically, data center switching focused on the fabric for connectivity but that is only half of the challenge. Today, customers are designing their data center network infrastructure to support distributed services to increase security, performance, and scale, while reducing their TCO and OPEX. Traditionally, these have all been different appliances or VMs as separate components not part of the fabric. This led to complexity, different vendors to manage, fabric tromboning, and complexity between the networking and security services teams. 

With the addition of distributed services technology, customers can realize the benefits of next-generation data center technology without having to rip and replace existing infrastructure, making it faster and easier to scale: data processing units (DPUs) and the advanced stateful software services they enable can now be added incrementally to the fabric, without adding performance and administrative overhead to application servers.
Pervasive Observability and East-West Traffic Monitoring 
Modern data centers require comprehensive analytics of traffic patterns to increase performance and implement zero trust security. Although the data to realize this has long been readily available for traffic to and from the data center (e.g., "North-South" data flows), traffic within the data center has been limited.  SmartSwitch technology, as exemplified by the Aruba CX 10000 with AMD Pensando, allows for "East-West" traffic within the data center itself to be gathered and analyzed, either via intrinsic capabilities of the AMD Pensando Distributed Services Platform, or by providing the data to 3rd party Extended Detection and Response (XDR) vendor products.
Simplified Network and Security Operations 
By placing observability, manageability and security control within the data center fabric itself, management functionality that once required agents to be placed on application servers can now be centrally managed, integrating new management functionality with existing orchestration and virtualization  tools.
Automated Insights and Diagnostics
Full non-sampled network telemetry opens up opportunities for the emerging Machine Learning based solutions that automate security and network operations in ways not previously possible.
Reduce Security Appliance Sprawl
Rather than having to place security services on dedicated appliances off of a services border Leaf or as VM appliances on application servers, SmartSwitch technology not only offloads and accelerates services within the data center fabric, but creates a simplified consumption model, where the expansion of the network automatically scales services support at the same time.  
Extend Zero Trust Segmentation Deeper into the Data Center for any Type of Host/Workload 
Zero Trust security has been one of the top goals of modern data center administrators.  As touched on earlier, East-West observability and security controls, embedded in the data center fabric, are an almost indispensable foundation for Zero Trust implementations, allowing admins to limit traffic within the data center to only the necessary paths, as gleaned from pervasive analysis of application flows.  Coupled with centralized administration, and the ability to be alerted to attempts to make access outside allowed traffic patterns, advanced fabric service simplify the establishment of Zero Trust principles in existing data center environments.
Solution – Technology architectures are ever-evolving but rarely do we see a significant development that redefines the architecture of the modern enterprise network. With intelligent data center fabric technology driven by scalable DPU services, customers can add sophisticated new capabilities covering observability and security, while offloading software-defined infrastructures from their valuable application server investments. This enables them to scale data center operations and increase performance while reducing TCO and OPEX. 
See What's Next in Tech With the Fast Forward Newsletter
Nothing to see here - yet
When they Tweet, their Tweets will show up here.