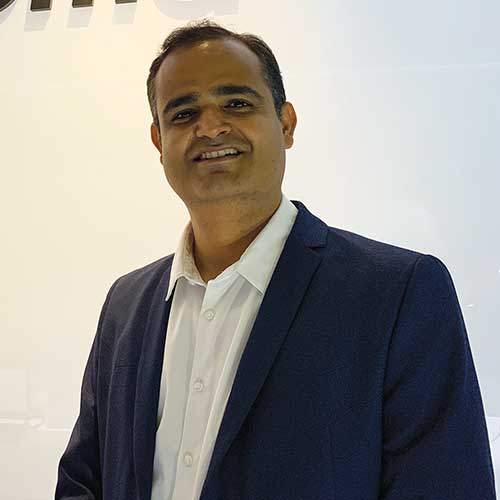 Vijay Sharma, Country Head India - Optoma Corporation
"Being the leading brand in the industry, Optoma always strives to build a solid network of channel partners around the country. We still believe in distributorship since a strong partner network will assist you to understand the ongoing trend, consumer demand, and aid to offer items as per the needs of the customers. We have consistently shared fair profits with our partners hence keeping their interest and choice towards Optoma brand as no.1 in their mind share.

We use traditional as well as modern approaches while communicating with our partners. They are our hands and ears in the market. Our team interacts with all channel partners on a daily basis with a product information or success story. The partners also have all the tools and communication in the form of telephone, WhatApp, Social Media to reach us. They have full assurance to reach to any tier of the company to resolve their issues. In addition to this we have partner meets, training programs and R&R to effectively communicate with our channel.

Optoma's vision is to make every transaction profitable for our partners, hence we are able to achieve higher mind share then our competitors with our partners. Creation of universal and achievable schemes and targets, supporting the partners to achieve them are some of the hallmarks for Optoma channel partner programs. In simple terms make sure that your partner is making profits with every deal that does wonders."
See What's Next in Tech With the Fast Forward Newsletter
Nothing to see here - yet
When they Tweet, their Tweets will show up here.