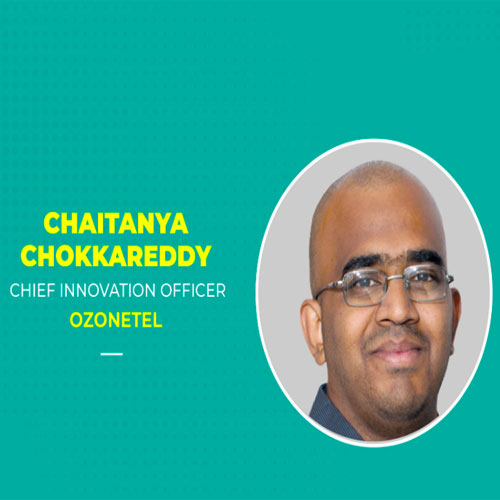 Ozonetel, a leading omnichannel customer communication platform provider, has launched a new full-featured Contact Center-as-a-Service (CCaaS) platform on WhatsApp. With this platform, organizations can set up complete contact center operations using WhatsApp and drive down their cost of operations by over 75%.Businesses can expect to increase the number of customer engagements that contact center agents handle by 5X and enhance their omnichannel customer experience far more efficiently.
With Ozonetel's CCaaS platform on WhatsApp, businesses can orchestrate their end-to-end customer communication flow on a unified, homogeneous platform instead of managing different AI, cloud telephony, and chat solutions. They will have access to all the contact center features required to personalize customer communications at scale, including virtual numbers, automatic call distribution, interactive chat response systems, bots, and more. Brands can leverage the investments they have incurred on advertising their toll-free number and continue to use the same number for WhatsApp messages from customers. They can receive calls and WhatsApp messages on the same number and allow the same agents to handle those conversations.
Ozonetel's CCaaS platform has inbuilt AI capabilities that can automate conversations and enable contact center agents to handle multiple WhatsApp conversations at a time resulting in a 400% increase in customer engagements per agent and a 70-80% decrease in queue times. Organizations can choose a combination of bots, chat agents, and voice agents to provide their customers with a host of options.
Additionally, customers can directly connect with relationship managers, counselors, delivery partners, field sales teams, or their account managers via WhatsApp on the same masked caller ID they use to contact them via phone. Organizations can further track these conversations in real-time and get detailed engagement statistics via dashboards and reports. Ozonetel's CCaaS platform can integrate seamlessly with almost any existing CRM solution and deliver close to 95% customer satisfaction for self-service solutions implemented on WhatsApp.
Speaking on occasion, Chaitanya Chokkareddy, Chief Product Officer, Ozonetel, said, "Customer demand for rich two-way conversations has increased exponentially over the past few years. Ozonetel's CCaaS platform on WhatsApp will effectively address the advanced messaging needs of businesses and their customers. This is powered by Ozonetel's CloudAgent platform that handles over 2 billion conversations a year and powers 100,000+ contact center agents. We are excited to introduce a whole new dimension to contact center communication and management."
See What's Next in Tech With the Fast Forward Newsletter
Nothing to see here - yet
When they Tweet, their Tweets will show up here.