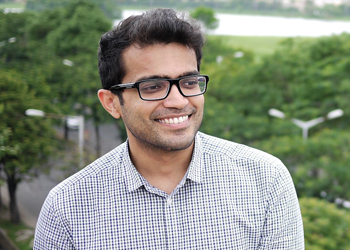 Archit Gupta, Founder & CEO - ClearTax
"ClearTax
 has two products that are being used by businesses to become GST - compliant. The first is the 
ClearTax GST Software
 which is a ready-to-use software for all GST requirements. 
ClearTax GST
 can help businesses with invoicing and billing, return filing, reconciliation and more. 
ClearTax GST Software is a cloud-based software that can be integrated with any existing accounting software. So, a user does not need to download the software - all they have to do is create an account and start invoicing and filing returns. The GST software works on the principle of real-time invoice matching or reconciliation so that any incongruencies in data between the buyer and supplier can be flagged before the returns are filed. There are also offline utilities available to users like uploading invoices via excel, software training by experts, and a GST Billbook which can be used to generate GST-compliant bills. The GST Billbook is available free of cost for all businesses that can be easily used by all tax professionals without the need for any manual exchange of data. 
At ClearTax, our motto has always been to help Indian businesses become GST-ready. Since GST is a new tax policy, the first step was to spread awareness about the new taxes and their implications. Our experts have been conducting webinars and video tutorials since the GST Model Law was made public in order to help businesses understand the finer points of the new tax regime. We have live training on our software so that those who are new to an online mode of return filing and invoicing can also use the software with ease. ClearTax offers round-the-clock software support to all businesses, CAs and tax professionals in their chosen language so that they face no problems in transitioning to a digital economy. 
Apart from this, we have also created ClearTax GST Suvidha Kendras which function as help centers for anyone who has a GST-related query. Our experts at these Suvidha Kendras help customers understand our software as well as explain the new laws to them. We are currently offering our products - the GST BillBook and the GST Software - for free for all businesses so that they can use these tools and become GST-complaint easily."
See What's Next in Tech With the Fast Forward Newsletter
Nothing to see here - yet
When they Tweet, their Tweets will show up here.