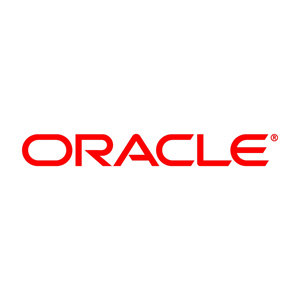 Oracle has announced that its Cloud Platform has been validated to develop applications using India Stack services. India Stack is a set of APIs that allows developers working with government, businesses, and startups to utilize a unique digital infrastructure to deliver secure presence-less, paperless, and cashless service delivery. With this validation, developers and partners can leverage Oracle Cloud at Customer to create and test next- generation cloud applications that invoke core India Stack APIs, including Aadhaar Authentication and eKYC, eSign and DigiLocker.
"Oracle is committed to empowering developers around the world to take advantage of the latest technologies to build the next generation of innovative applications," said Amit Zavery, Senior Vice-President, Oracle Cloud Platform and Middleware. "For India, that means creating applications that enable payments and collaboration not previously possible. With the validation of India Stack with Oracle Cloud, we are further empowering India's robust developer and partner community to deliver cutting-edge applications that meet stringent regulatory requirements and protect the interests of India's users and organizations."
With this validation, developers gain ultimate choice and flexibility of where to deploy their modern India Stack-based applications – inside their own data center, in the Oracle Cloud, or in a traditional on-premises environment. Leveraging Oracle's Cloud PaaS and IaaS capabilities, Oracle Cloud at Customer offerings enable customers to innovate faster, while meeting regulatory, data sovereignty and residency requirements behind their firewall. With a comprehensive, integrated portfolio of platform services, the offering enables users to increase productivity and lower costs. India Stack APIs can also be leveraged with Oracle SaaS applications for India-specific enhancements.
Demonstrating the strength of the India Stack movement, daily transactions have already topped 20 million and are expected to soon reach more than 100 million. Early adopters of the India Stack already include innovative developers participating in the Oracle Startup Cloud Accelerator (OSCA) programme, such as ezeDox, a startup that is changing the way documents and related processes are produced, stored, and consumed digitally.
See What's Next in Tech With the Fast Forward Newsletter
Nothing to see here - yet
When they Tweet, their Tweets will show up here.