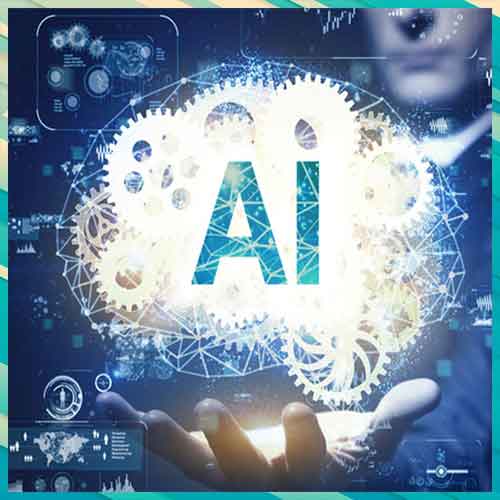 NEC Corporation has developed generative artificial intelligence (AI) that is customizable for each customer in order to create new value for companies in response to business changes caused by new technologies. Starting this month in Japan, the new "NEC Generative AI Service" will begin providing licenses for proprietary large language models (LLM), dedicated hardware, software, consulting services and more, then sequentially expanding to new markets. The service will be expanded outside of Japan after FY2024. 
Moreover, in collaboration with approximately 10 companies and universities, NEC is also launching the "NEC Generative AI Advanced Customer Program" in July, which works with customers to support the creation of models for them as well as the development of software, organizations, etc. for the utilization of LLM.
In addition, on July 1, the "NEC Generative AI Hub" was established as a specialized organization for promoting the business transformation of customers, consisting of researchers, prompt engineers who provide precise instructions to AI, consultants, digital trust specialists and other professionals. NEC aims to achieve sales of 50 billion yen (approximately $346 million USD) over the next three years from these generative AI-related businesses. 
NEC began using generative AI for internal business use in May of this year. An environment and system that can be used safely and securely by employees were built in two weeks. The system is also linked to internal systems such as internal chat and web conferencing tools, and is being used by about 20,000 users, or about 10,000 times a day. 
As a result, the system is beginning to produce results, such as an 80% reduction in man-hours required to create source code for internal system development, a 50% reduction in the time required to create documents, and a reduction in the time required to take meeting minutes from an average of 30 minutes to approximately 5 minutes. 
NEC will continue to use the system to improve the efficiency of document proofreading and other tasks common to all employees, as well as in specialized areas such as software development, while reflecting the know-how gained through in-house use in its LLM-related services. 
Based on the resolution of these kinds of challenges and internal use, NEC will now provide its own generative AI for creating new corporate value. 
NEC's unique LLM features 
* High Japanese proficiency: Achieves top-class performance in the amount of knowledge and reading comprehension required for business operations 
* Lightweight: Compact model size and can run on a standard GPU server
NEC Generative AI Service 
NEC will begin sequentially providing a one-stop support menu for customers as the "NEC Generative AI Service Menu," based on the know-how and initiatives it has cultivated. By providing services such as consulting and hypothesis testing, NEC will contribute to the rapid and effective transformation of customers' business operations. 
NEC will also provide "NEC Generative AI Framework" software to facilitate the integration of LLM into customer operations. 
The "Microsoft Azure OpenAI Service" and NEC's LLM will be provided in accordance with customer needs. NEC also provides secure environments such as on-premises environments together with cloud services for customers who handle confidential information. 
These services will be provided with security and low latency, centered on the NEC Inzai Data Center, which has a connection point to "Microsoft Azure ExpressRoute." The combination of NEC's proprietary LLM, NEC Generative AI Framework, and "NEC Generative AI Appliance Server," a hardware platform that enables on-premises use, will successfully provide for a secure LLM environment.
NEC Generative AI Advanced Customer Program 
This program provides comprehensive support for the creation of corporate value through the use of generative AI, including the creation of company-specific language models, the development of business-applicable applications, environmental improvement, and human resource development, as well as promoting interaction among participating companies. 
* Consultant-led workshops to develop LLM utilization strategies, scenarios, use cases, and guidelines for internal use. 
* Demonstration experiments in a private environment by using NEC's proprietary LLM and building individual tuning models that utilize NEC LLM to learn data within the company. 
* Conducting advanced trials of NEC's cutting-edge services as part of high-level human resource development in the AI domain, as well as training sessions and hands-on training for LLM utilization. 
* Creation of new business patterns through exchange of ideas between different industries. 
"NEC will provide a secure and safe generative AI environment that reflects our strategic partnership with Microsoft and combines LLM based on NEC's long-cultivated AI expertise and Microsoft Azure OpenAI," said Toshifumi Yoshizaki, Corporate Executive Vice President and Chief Digital Officer (CDO), NEC Corporation. In addition, under the new partnership program, we will bring together the wisdom of both customers and academia, aiming for a major leap forward in productivity." 
See What's Next in Tech With the Fast Forward Newsletter
Nothing to see here - yet
When they Tweet, their Tweets will show up here.