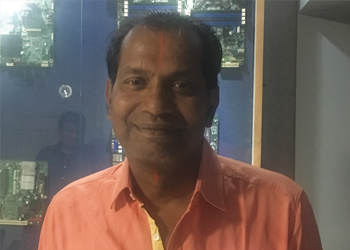 GST has proved a boon for our business. The advantage of GST is single billing and can sell products anywhere in the country, particularly when I import the duty is not being calculated for our production because we are manufacturing servers. Whenever we start something new it has some teething problems but we are going to enjoy the benefits of GST soon, not only nationally but also internationally as I am an exporter also. 

As an exporter, I get benefit while billing when I pay GST. Because of GST, I get more credit for more business.    
 
See What's Next in Tech With the Fast Forward Newsletter
Nothing to see here - yet
When they Tweet, their Tweets will show up here.