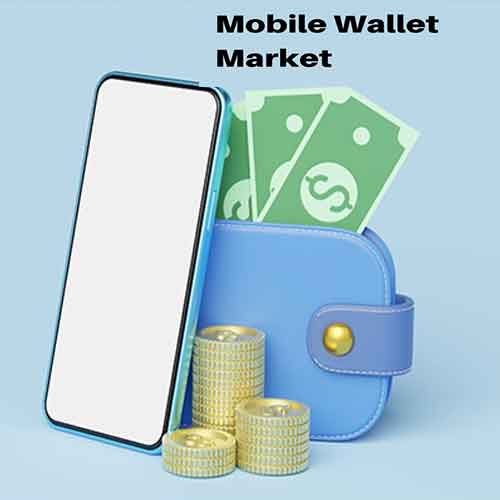 The mobile wallet market in India is growing rapidly by displacing traditional payments such as cash and cards. Payments through mobile wallets are anticipated to grow at a compound annual growth rate of 23.9% between 2023 and 2027 and reach Rs 472.6 trillion ($5.7 trillion) in 2027.
The growth of the mobile wallet market in India is creating a number of opportunities for businesses. Businesses can use mobile wallets to accept payments from customers, offer discounts and promotions, and improve customer loyalty.
While cash has traditionally been the most popular method of payment among Indians, its use is gradually on decline. This is mainly due to India's concerted efforts to promote digital transactions, most prominent being Unified Payments Interface (UPI). Mobile wallets have benefitted the most from this push and have become the preferred choice for payments in India.
UPI has now become one of the most preferred methods for day-to-day payments. Launched by the National Payments Corporation of India (NPCI), UPI allows customers to integrate bank account with mobile payment solution and enables instant transfers between bank accounts using mobile number or QR code, making transactions quicker.
At the same time, we had witnessed a high adoption of QR code payments among merchants has also been a major factor for fast mobile wallet adoption in India. To further push mobile payment adoption, the Reserve Bank of India made mobile wallet interoperability mandatory from 1st April 2022, enabling users to make QR code-based payments irrespective of the QR code solution used by the merchant.
The mobile wallet market in India is still in its early stages of development, but it is growing rapidly. The market is expected to continue to grow in the coming years and businesses that are able to adapt to this change will be well-positioned to succeed.
Some of the key players in the Indian mobile wallet market are :
Paytm, Google Pay, PhonePe, Amazon Pay and MobiKwik
These companies are competing to offer the best mobile wallet experience to Indian consumers. They are offering a variety of features and benefits, such as cashback, discounts, and rewards. They are also expanding their merchant networks to make it easier for consumers to use their mobile wallets to make payments.
The growth of the mobile wallet market in India is a positive development for the Indian economy, being driven by the government's push towards a less-cash society, mobile wallets have become a mainstream payment solution in India. It is helping to make India a more cashless society, which is improving efficiency and reducing fraud.
See What's Next in Tech With the Fast Forward Newsletter
Nothing to see here - yet
When they Tweet, their Tweets will show up here.