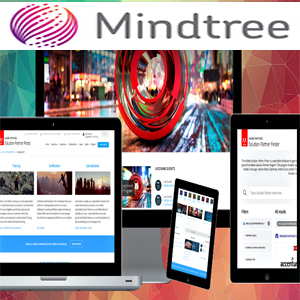 MindTree has announced its advancement to Business Partner within the Adobe Solution Partner Program. This reflects MindTree's specialization in Adobe Experience Manager, part of Adobe Experience Cloud, and its sustained focus to provide clients with comprehensive offerings, leveraging Adobe Experience Cloud for customer experience transformation.
This deeper collaboration allows businesses deploying Adobe Experience Cloud to benefit from MindTree's strong domain knowledge and legacy back-end systems integration with cutting-edge front-end technologies. This enables rapid deployment of consumer experience systems while optimizing core business systems with an API first approach. Additionally, MindTree frameworks and accelerators for managing digital marketing operations in an agile factory model deliver personalized experiences and speed to market for a competitive edge.
"Customer experience is the new battlefield for companies looking to find a competitive edge to attract and retain high-quality customers," said Paul Gottsegen, Executive Vice-President, Chief Marketing and Strategy Officer, Head – MindTree Americas. "Our growing relationship with Adobe provides a wide-open lane for our digital experts to unleash the power of Adobe Experience Cloud for our clients."
"We're pleased that MindTree has now earned Business Partner status within the Adobe Solution Partner Program," said Jay Dettling, Vice-President of Global Partners, Adobe. "MindTree has a rich heritage in digital transformation with experience in delivering personalized digital experiences in a complex multi-platform landscape for reputed organizations."
See What's Next in Tech With the Fast Forward Newsletter
Nothing to see here - yet
When they Tweet, their Tweets will show up here.