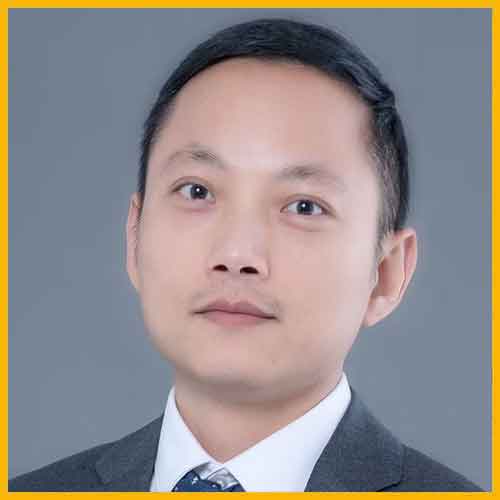 Midea India has announced the appointment of Allen Zha as the Country Head for the company's operations in India. As the Country Head, he assumes a pivotal role in Midea Group's India operations, responsible for driving the company's strategic initiatives, expanding the consumer base, and growing the brand presence in India. With an unwavering commitment to building on the company's existing success, he spearheads efforts to deliver innovative products and services that meet the evolving demands of consumers in India. 
Elated at his new role, Allen Zha, Country Head Midea India said, "India holds immense strategic significance as a growth market for Midea Group. With its dynamic economy, growing consumer base, and increasing demand for innovative solutions, India presents a fertile ground for introducing our innovative products and services. Moreover, India's strong emphasis on digitization and smart technologies aligns perfectly with our vision of creating intelligent, modern homes. We are committed to delivering solutions that cater to the unique needs and aspirations of Indian consumers and are excited to contribute to India's journey towards a digital future by offering cutting-edge appliances that enhance convenience, energy efficiency, and overall quality of life." 
By fostering a culture of innovation and continuous improvement, Zha will ensure that both Midea and Toshiba Home Appliances remain at the forefront of technological advancements and market trends, consistently offering products and services that exceed customer expectations. Furthermore, Zha recognizes the importance of nurturing strong relationships with channel partners. By delivering value to both channel partners and consumers by providing innovative products and services, he aims to establish Midea & Toshiba home appliances as trusted and preferred brands, driving growth and success in the Indian market. 
Throughout his career in the consumer electronics industry, Zha has held various key positions, including Director of the Asia-Pacific Region, Director of Sales for Toshiba Refrigerator's Overseas Business, and Regional Manager for Oceania & South Asia, the Middle East, and Australia & New Zealand. 
See What's Next in Tech With the Fast Forward Newsletter
Nothing to see here - yet
When they Tweet, their Tweets will show up here.