Microsoft to help YES BANK to transform its mobile banking experience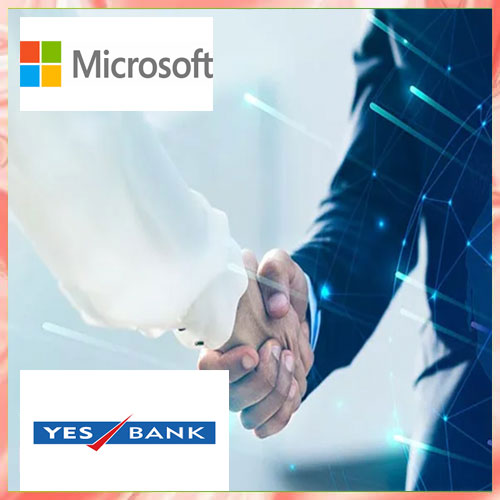 YES BANK has partnered with Microsoft to bring forth a next generation mobile application (app) with a view to provide customers with a personalised banking experience. YES BANK will leverage Microsoft's Azure platform to create the app which will offer customers - a host of services such as online payments, shopping, rewards, offers, as well as customized dashboards, in addition to traditional banking functions.
Commenting on the development, Prashant Kumar, MD & CEO, YES BANK said, "We, at YES BANK, have always been in the forefront of leveraging technology to bring forth solutions that provide a differentiated banking experience. Our partnership with Microsoft is a testament to this effort, as we look forward to co-creating a proposition that will offer customers with the benefit of transacting, as well as undertaking a host of other activities on a common platform. We believe, the proposition will bring in the right mix of convenience and flexibility while being within the realms of a highly secured network of both YES BANK and Microsoft."
Using a cloud-native approach, the all-new app will run on Microsoft's enterprise-grade cloud platform, and will support YES BANK in scaling up various services by bringing merchants and ecosystem partners on to a common platform. This will empower the Bank to cater to diverse financial needs of customers across loans, payments, deposits, investments, cards and more.
Commenting on the collaboration, Anant Maheshwari, President, Microsoft India, said, "YES BANK has been embracing the shift from traditional banking to creating personalized technology-driven customer experiences. We are excited to collaborate with YES BANK on their digital transformation efforts. Microsoft Azure enables YES BANK with secure and resilient architecture that helps them build new experiences for their customers."