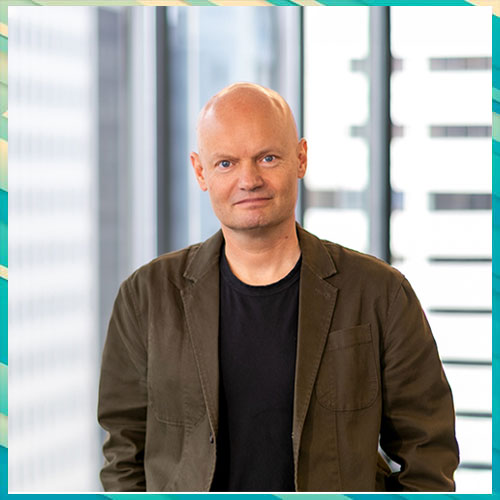 Method, the strategic design arm of GlobalLogic Inc., a Hitachi Group company, has announced the appointment of Timothy Morey as the new Global Head for the business. With Timothy's vast experience, Method is poised to further build on over 20 years as a design leader through evolving their offerings, and expanding their geographical footprint.  
Organizations across industries continue to invest in creating digital products, platforms, and experiences to better engage their customers, create new business models and revenue streams, and meet their sustainability goals. Method enables global brands to build intuitive digital experiences and cohesive services that meet consumers' rising expectations. 
"The wave of digitalization over the past 20 years has forced companies to level up their approach to design and digital product development -- creative consulting firms are evolving their offerings as a result," said Timothy Morey. "While it's critical to start with design thinking when creating new solutions, it is no longer adequate for that to be the end-point, you need to build something. Method and GlobalLogic bridge the best of design and technology to create tangible outcomes. I'm thrilled to lead Method in its exceptional journey, helping our clients create an exciting new generation of digital products and experiences." 
Timothy is passionate about building businesses and bringing world-class products and services to market. Prior to joining GlobalLogic, he was the Global Managing Director of frog, where he led a team of 2,000+ designers, strategists, engineers, and data scientists in 38 studios across 19 countries to bring extraordinary services, products and experiences to market. Timothy earned his degrees in philosophy from the University of Aberdeen in Scotland, and an MBA from UC Berkeley Haas School of Business. 
"Method's deep expertise in design-led engineering is a strategic part of our services portfolio," said Nitesh Banga, President and CEO of GlobalLogic. "I am very excited to welcome Timothy to his new leadership role at Method; his ability to drive breakthrough outcomes will undoubtedly create tremendous value for our clients, and propel Method to new heights." 
See What's Next in Tech With the Fast Forward Newsletter
Nothing to see here - yet
When they Tweet, their Tweets will show up here.