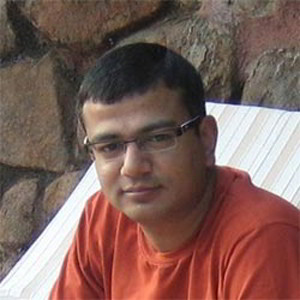 Company Name: MarketXpander Services
Primary Contact: Nilesh Patel
Designation: CEO 
Address: www.leadsquared.com
Services offered: MarketXpander Services operates on a Software-as-a-Service model and helps clients capture leads across the web and then enables them to track, manage, engage, and follow up the leads until a transaction is closed. It can also be used as a CRM software. The aim is to make a simple and easy-to-use software that drives customer acquisition for sales and marketing teams.
Highlights: The company targets B2C businesses such as education, real estate, financial services, health and wellness, travel, hospitality and consumer services. It claims to have about 400 paid customers. The company functions through its website and a mobile app. It offers different packages for its software depending on business requirements.
See What's Next in Tech With the Fast Forward Newsletter
Nothing to see here - yet
When they Tweet, their Tweets will show up here.