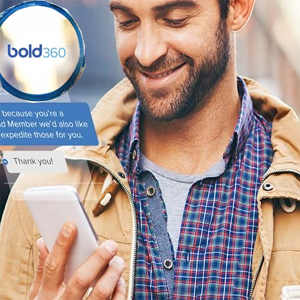 LogMeIn has introduced Bold360, an intelligent customer engagement platform that provides a modern, flexible way for companies to interact with customers and get a real-time 360-degree view of all touch points and contextual data in a single solution. Through a powerful combination of popular digital engagement channels, support tools, and a unified interface, Bold360 is taking on the traditional customer service market by bridging the gap between the customer and vital business information, helping companies deliver the immediate and personalized experience today's consumers expect.
"The rise of digital, artificial intelligence and mobile-first lifestyles has changed how customers want to interact with their favourite brands," said Mary Wardley, Program Vice- President, Loyalty and Customer Care, IDC. "As a result, companies need to rethink how they approach customer service to stay competitive. Offering a variety of engagement channels is just the beginning. The experience – whether automated or agent-assisted – needs to be seamless and the information contextual, to deliver the type of experience that will create long-term brand loyalty."
Legacy customer service and CRM systems house only a small portion of customer data across various disparate systems, making it hard for companies to ever get a full picture of their customers. Bold360 is addressing this challenge by combining the rich customer profiles and actionable data agents need with the fast, frictionless service customers have come to expect. Intelligent automation also empowers customers with self-service tools, thereby eliminating routine tasks from the agent workflow to improve contact center efficiencies and deliver the type of customer experiences that build loyalty.
"The future of customer service lies in being able to create a truly exceptional and meaningful experience for customers," said Michael Blaine, Senior Director, Customer Service, VF Corporation. "Utilizing technology to understand your customers while providing easily accessible and real-time information to your agents can help deliver a truly unique and personalized experience. Bold360 is an exciting first step toward this vision and we are excited to see where LogMeIn takes it in the future."
See What's Next in Tech With the Fast Forward Newsletter
Nothing to see here - yet
When they Tweet, their Tweets will show up here.