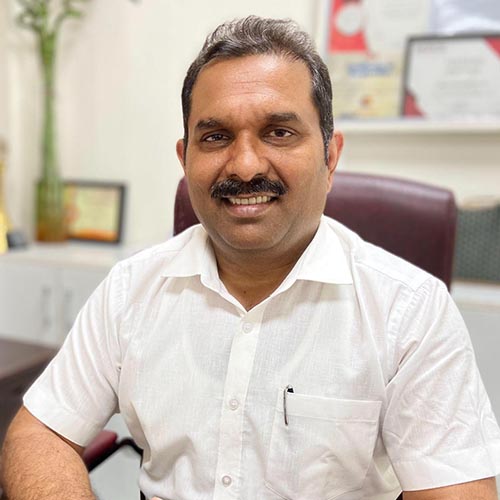 J.B. Chauhan, Managing Director, Delta IT Network Pvt. Ltd.
 
Delta IT Network was started 25 years ago under the leadership of J.B. Chauhan who is currently the Managing Director of the organization. He started this company with the intention of becoming one of India's leading systems integrators and solutions providers while being customer-centric. The ultimate goal is customer satisfaction and in order to provide the best services to their clients, Delta IT Network currently has more than 200 IT specialists working throughout India.
The companies under the Delta Group include the following:
1.    Delta IT Network is Parent Organization that provides complete IT Infrastructure Solutions.
2.    Delta Web Services works in Software Consulting and Development with customers all over the globe.
3.    Deltacademy is into Industrial IT Training and Skills Development. This covers the latest technologies to make the youth Industry-ready.
Lenovo's Contribution to Business Growth:
Delta's go-to brand for any opportunity has always been Lenovo, and they have consistently received the best solutions in accordance with consumer needs.  Owing to the partnership with Lenovo as an IT Infrastructure Specialist Partner, Delta is capable of presenting a more extensive range of Lenovo products to the client and develop a stronger value. Over the conventional Market Players, Lenovo's services have provided an advantage to Delta Solutions. Its clientele includes practically every industry, including BFSI, manufacturing, hospitality, pharmaceuticals, education, technology, and government. Sill Delta's customers have a requirement for both Infrastructure Solutions Group (ISG) and Intelligent Device Group (IDG) solutions. However, ISG accounts for the majority of their business.
Digital Transformation:
Better living and environmental conditions are becoming increasingly accessible to consumers as time and technological advancements progress. Each of us can now experience a premium lifestyle and more advanced technologies at a considerably lower cost. This is the kind of lifestyle that makes experiences more feasible with minimal commitments. Majority of the OEMs and Service providers are remodeling their business everything-as-a-service in order to further their digital transformation journey.
Delta is currently one of the top R&D partners for the IITs, Samsung India, Lenovo, Hyundai, and many other well-known brands. They collaborate with various industries and help provide them with cutting-edge tech-based solutions to make their environment Paperless and Cloud Native. In the years to come, Delta aims to close more prospects with Lenovo, which has been a strong association partner for them in their initiatives.
Key Lines of Business:
Under the umbrella of Delta, there are numerous enterprises and business divisions. Few of the verticals are mentioned below:
1.    IT Infrastructure Projects
2.    Cloud Computing and Cybersecurity
3.    Education Solutions
4.    Collaboration Solutions
5.    Server, Storage and Computing
6.    Services (FMS, AMC)
7.    Software Development and Consultation specializing in Digital Transformation
See What's Next in Tech With the Fast Forward Newsletter
Nothing to see here - yet
When they Tweet, their Tweets will show up here.